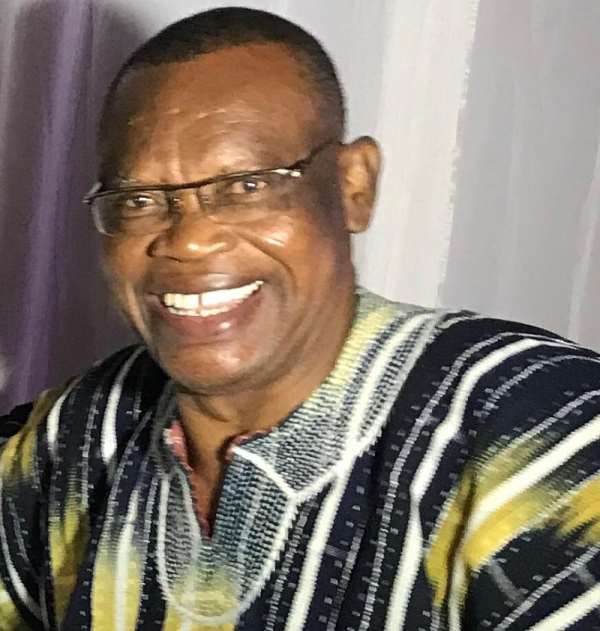 Dominic Azumah Azimbe
National Democratic Congress' (NDC) former Member of Parliament (MP) for Garu in the Upper East Region, Dominic Azumah Azimbe, is set to contest as an independent parliamentary candidate when the country's electoral body opens nominations for the 2020 general pools.
The five-term former MP decision to go solo, has received mixed reactions from party supporters. While some are unhappy and berated at the former law maker, others are in strong support of him.
"His decision to go independent will not help the course of the NDC. We are surprised at his move," a local party faithful told this reporter.
Confirming his decision to go independent, Mr Dominic Azumah, in a brief telephone interview with this reporter, stated "it is a fact. I am contesting as an independent candidate".
A party faithful rooting for Mr Azimbe's solo-ship noted that the party hierarchy did not treat the former lawmaker fairly.
"He has not been treated fairly. This man has petitioned the party severally over poor posture of some party members towards him, but the leadership have ignored him".
Upper East Regional Organizer of the NDC, Adam Mutawakilu, in a telephone interview noted that "Dominic Azumah is placing his personal interest above that of the party. Mr Alabi lost to John Mahama, but he is leading our campaign team; that is political maturity. But Azimbe lost in a parliamentary primaries and has refused to reconcile with the winner since 2015 despite numerous efforts by party gurus. For good 20 years, the good people of Garu voted for him. Dominic should've by now rooting for a younger blood. But to contest as an independent candidate, is an evil intension."
He added that, if Dominic files when nominations are open, then the party will crack its whip. "The rules are clear. If a party member goes independent, he or she stands to be suspended". Mr. Mutawakilu who wouldn't underrate the former law maker chances, however, wished his party's candidate well.
Mr Dominic Azumah Azimbe, lost his party's 2015 parliamentary primaries to the incumbent Member of Parliament. He later staged a comeback in the 2019 parliamentary primaries of his party and lost narrowly.
In the lead up to the 2016 elections, Mr Dominic was appointed as the Upper East Regional campaign leader of his party.
Many are of the view that, Mr Azumah's move, will derail the electoral chances of the NDC parliamentary candidate.
The Garu seat is one of the safe seats of the opposition National Democratic Congress. The only time the party lost the seat was in the 2000 election, when Dominic Azumah was defeated by Joseph Akudbillah, who contested as an independent candidate.
--- theheraldghana.com