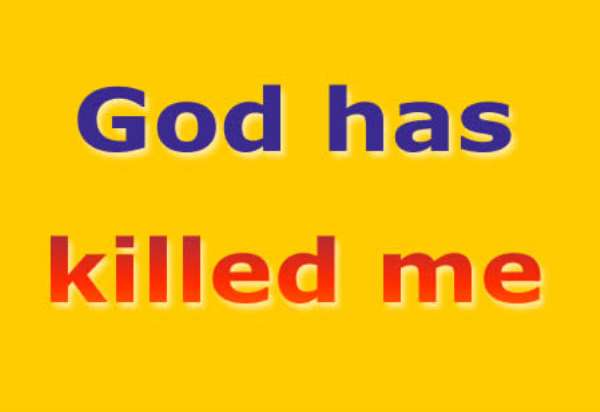 Mr. Karl stood Infront of a small kiosk that was part of an apartment. A lady of great body shape smiled at him and made a gesture he should buy what she has on offer, Plastic toys from China, groundnuts paste made by her next door neighbor that had a small manufacturing facility near the Washing Bay at the back of Jehovah Witness Church just when turning right into a small dead end, the second building on the right, therefore always fresh and spiced to perfection. She had King Crackers from Olam Bakery located near Tema Motorway in Lashebi, just off the junction there that he must have used when coming that way from KIA the day before. She wanted to know everything about Germany as she had heard so many good stories from there. Mostly Ghanaians like to go to Hamburg and some also to Düsseldorf, but mostly in fact to Hamburg was she telling him with great interest in him not hiding in any way what God had added to her body well on front sticked to her chest. It was not that she was close to nakedness, far from it, but she knew so well what she was blessed with in the eyes of an African Man. Now she wanted to see whether they also work for a White Man and make him her best friend. Her looks were like her falling asleep and her lips needed watering of her tongue. A man with round visible belly appeared from behind her standing at first in the darkness of the small room before getting closer to the window fully visible to Mr. Karl. He had seen what his wife did to Mr. Karl but was not at all concerned or worried. He was dressed in washed out blue jeans and a singlet. His hairy body was not shaved but covered in sweat all over. Mr. Karl took a step back trying not to give the married couple the impression that their natural body odour would bother him at all. Deep in his mind his strategy was hankered to observe, to hear, to smell and to feel this place more than to share his own private story. Country survey, the faces, and ideas of the people around, that is what he had in mind and nothing else. He smiled at the couple, they smiled back and pronounced him as a really friendly and kind German. They added that in this shady place not many White People would come to, at least they themselves have never seen anyone around as long as they can remember. Not even Missionaries or White Social Workers would meet them in their homes. In fact, some of their children had never seen a White Man before and most certainly would love to meet him and play with him. They advised him to watch out for young kids that they would not disturb him too much out of their enthusiasm to see a White Man and to have the chance to talk to him. Mr. Karl promised to be mindful and be always aware of what he had just learnt from the nice couple. He did not leave the place without buying Airtime for his phone.
Princess pushed Mr. Karl further up the way to meet one of her friends. They stood right in front of a structure ready to fall down to the ground at any minute but still standing for ages. The wood was attacked by termites, mosquito nets made from plastic were making sure no insect would fly from the sides and settle on the fresh and fried fish. The board on which the fish was offered to customers was dark brownish, close to black with endless lines in it of cutting and hitting fish after fish. This board was a party location for germs and bacteria's alike. For the local buyers, no reason to stay away as their bodies were trained to resist what would bring any White Man`s stomach right into an ICU unit of the nearest hospital. As the traffic conditions around Sakumono Village were a constant headache to any driver including Ambulances of which the city of Accra and Tema had only less than a handful around Princess mentioned for which reason for him at first this fish should not be an option. In mild cases the toilet would be the place of his choice but also not advisable as toilets in these areas and most places of the country are not as hygienic as they should be to say the least. When she explained to him the challenges of a country still struggling after over nearly sixty years of independence, he was smiling but most certainly not shocked, he took the information with great stoic attitude.
"We girls never sit down when we have to pee but try as much as possible to do what we need to do while standing," explained Princess their situation and smiled to the side feeling a bit ashamed to have to confess their misfortune, "all for hygienic reasons, you understand?"
Mr. Karl looked down on her and said: "Yes, I do! In Germany wives command their husbands to sit on toilet always...for hygienic reason...here they would have to turn their heads and change their views on this side of human life." He could not resist to laugh while the seller was offering him fried fish. As some people not able to afford schooling she only spoke Twi and did not hear any English word.
"So, here in Ghana fish always swim...I mean always!" said Mr. Karl looking closer into the frying pan filled with cooking oil.
"What do you mean by that, Sir?" wanted Princess to know her hands in her hips.
"First they swim in water and into your nets. Now, here they swim in oil...so, so much of it, an ocean of oil!" laughed Mr. Karl.
"I love you sense of humour, I really do, Mr. Karl," smiled Princess at him while telling the seller with the fried fish that Mr. Karl was not yet able to hear or speak Twi. "Soon you must learn to speak Twi, Mr. Karl!"
"Tell me Princess as you are a wise woman already," started Mr. Karl to investigate.
"Yes, please, what is it?"
"Is Twi the official language of Ghana or a local tribal language? I just need clarification on that, please!"
Princess was surprised about his question never have thought someone would ever ask such a question as it was self-understood that most people in Ghana speak Twi ad even outside in abroad foreigners know Twi more than any local language that exist in Ghana and said: "It is a local language that is from the Ashantis, people based in Kumasi. That is where they come from."
"You also come from there?" asked Mr Karl while seeing behind Princess a group of laughing young boys had gathered overseeing the scenery trying to find out what this tall White Man as doing in a place like theirs. White people regardless of reality were seen as people with money, at least a small fortune, so far bigger than any of these boys could ever imagine. Their dreams went wild. They did not know that in the society of the White Man standing few meters apart from them citizen would sleep rough outside on the streets of Hamburg and other cities, even old people having to go through waste in the waste bins along the streets to look for bottles they could return back to local Supermarkets and get money for it as their own pension and social benefits would not pay their bills.