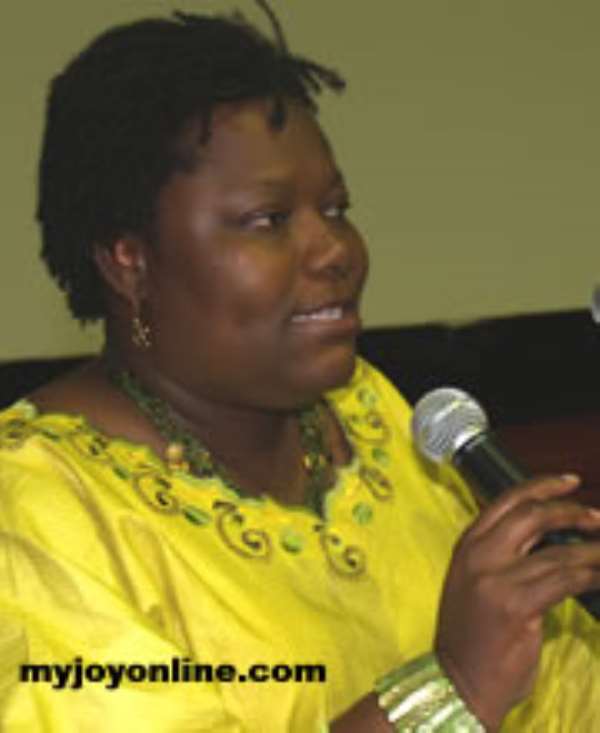 She used to be known as Nana Oye Lithur. Now, having gone throw a publicly staged nasty divorce, she goes by the name of Nana Oye Bampoe Addo. The "Lithur" name is completely dead right now…. Anyway, she says that as Gender, Children and Social Protection Minister under the previous Mahama-led regime of the National Democratic Congress (NDC), she established a program in which witch camps were being closed down and elderly women accused of witchcraft possession being integrated into the very communities and societies that had ostracized and rejected these morally maligned elderly women (See "Nana Oye Blames 90-Year-Old's Lynching on Akufo-Addo Gov't" ClassFM.com / Ghanaweb.com 8/6/20).
So, the pertinent question to ask here is this: Why was Mr. Mahama's wife and Ghana's extant First Lady, Mrs. Lordina Mahama, running around the northern half of the country creating witch camps and settlements and supplying victuals and other materials to these same "witches" who, Ms. Bampoe Addo claims, were being integrated into the general society? In the afore-referenced news report, the former Gender, Children and Social Protection Minister is quoted to be saying the following: "We supported women in witch camps in Gambaga and the other six camps. We gave them LEAP and also started building a vocational center at Gambaga for them, so that they could be supported, they could be assisted."
This foregoing statement is an arrant farce. You see, if, indeed Nana Oye Bampoe Addo and the Mahama government really intended to support these most "wretched denizens" of Gambaga and, by extension, Ghanaian society, they would have first dismantled all the witch camps and settlements and, in their stead, built modest and affordable housing projects for these elderly women and most vulnerable citizens of Ghanaian society. Instead, the former Gender, Children and Social Protection Minister tells us that she would rather have had the incoming or succeeding Akufo-Addo-led government of the New Patriotic Party (NPP) to have continued with this shambolic agenda of the Mahama regime, which essentially sought to merely "manage" or work within the morally and legally untenable and regressive parameters of the primitive and patently criminal practice of the persecution and the lynching with these defenseless old women. How absurd!
Also, the scandalous idea of giving these ostracized and illegally segregated victims of cultural primitivism LEAP – an economic assistance program for the poor and the destitute that was originally implemented by the Kufuor-led New Patriotic Party government – was merely tantamount to putting a bandage over a festering sore; it was absolutely no intelligent and a constructive approach to banning the criminal act of "Witch-Lynching." It was, indeed, just another way of officially approving of the practice. If, indeed, it was actually true that "Whenever NDC is in power, women get the maximum benefit," then why did the then Nana Oye Lithur smugly and exuberantly append her signature to the petition seeking the immediate release from jail of the Montie Trio of would-be rapists of then Chief Justice of the Supreme Court of Ghana, Mrs. Theodora Georgina Wood?
And just what benefit did these victims of cultural primitivity and benightedness get from living in Mahama government-sanctioned witch camps and settlements, instead of them being healthily integrated into the mainstream of Ghanaian society? Then, also, as a Human Rights Lawyer, why didn't Ms. Bampoe Addo facilitate the enactment of laws imposing severe sentences, including the death penalty, on the witch-hunters and killers? You see, there is absolutely no way for Candidate John Dramani Mahama and the former Mrs. Lithur to escape blame or responsibility for the savage mauling death of Maame Akua Denteh, from the East-Gonja township of Kafaba, near Salaga, in the Akufo-Addo-created Savannah Region.
*visit my blog at: KwameOkoampaAhoofeJr
By Kwame Okoampa-Ahoofe, Jr., PhD
English Department, SUNY-Nassau
Garden City, New York
August 6, 2020
E-mail: [email protected]