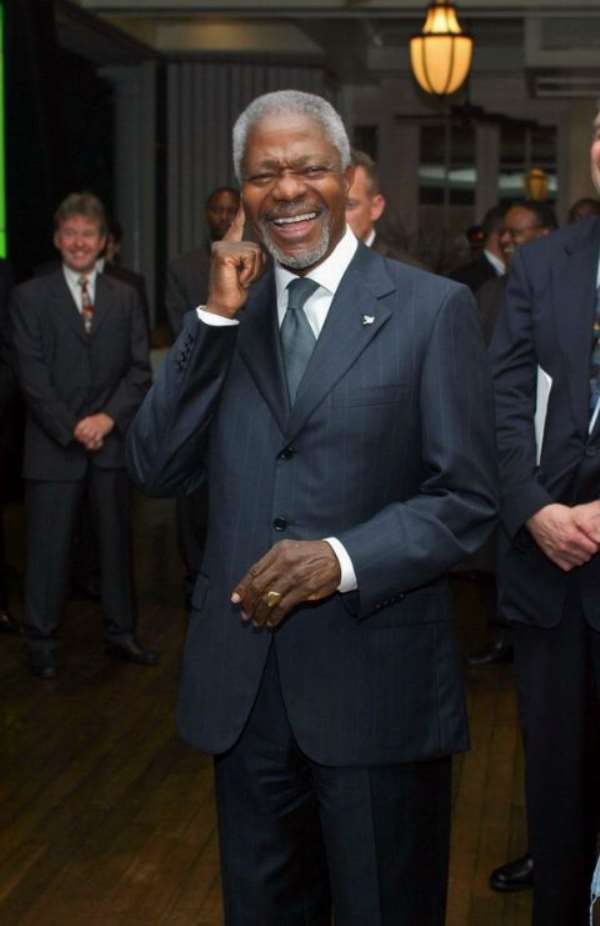 The political 'road' to the 2008 Presidential and Parliamentary election is not going to be easy. The New Patriotic Party (NPP) has, since the promulgation of the 1992 Constitution, won the last two elections (2000 & 2004). The 1992 and 1996 elections were won by the National Democratic Congress (NDC).
For soccer crazy Ghanaians, the score stands at NPP – 2, NDC – 2. Which party will make it 3-2? Signals of the fear of one of the two main parties losing are being picked up. It is against this background that a few leading politicians have, for sometime now, been thinking of approaching the current Secretary-General of the United Nations (UN), Mr Kofi Annan, to run as an independent presidential candidate. His UN term of office ends in December this year.
Those 'Annan – 2008' politicians are aware that although the Danquah-Busia political tradition can be described as the 'political home' of Mr Annan's father, the UN boss himself has so far stayed clear of openly identifying with any of the country's political traditions. It was during the tenure of NDC government that Ghana lobbied to have Mr Annan elected.
Mr Kofi Annan is not a card-bearing member of any of the two main political parties and any attempt to have him as its presidential candidate will be successfully challenged in the courts of law. The constitutions of the parties state that potential presidential candidates should have been fully paid-up members for at least two years.
The major hurdle for the 'Annan-2008' group is how to approach him and convince him to agree. Should Mr Annan agree, he is likely to pick at least half of the estimated 45-50% of registered voters, thought to be floating voters. Many of those who would vote for him will do so based on a number of reasons. One being that he will make use of excellent human materials from all the political parties.
More importantly, the UN boss will be an important transitional bridge in the aftermath of the NPP – 2, NDC – 2 political stalemate. Should Mr Kofi Annan decide to run as an independent presidential candidate, there will be no first round winner in 2008 and a run-off will be on the cards. But will he?