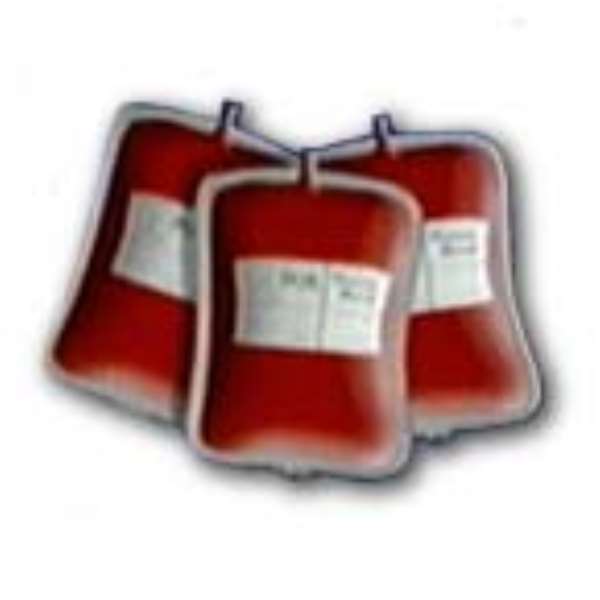 An acute shortage of blood has hit the Blood Bank of the Wa Regional Hospital with not a single unit of blood available to give to patients with emergency cases in certain blood groups, the Ghana News Agency (GNA) has learnt.
Currently, the Blood Bank has only 14 units of blood in stock and this could only cater for 14 patients, Mr Fidelis Kunkpe, Senior Laboratory Technologist of the hospital, told the GNA in an interview at Wa on Tuesday.
The hospital has no single pint of blood for 'A-negative', 'B-negative' and 'O-negative' blood groups, he said, adding that it had become very difficult for it to attend to emergency cases requiring blood from these groups.
Mr Kunkpe said the situation had arisen because students from second cycle schools in the region who were the regular voluntary donors to the hospital were on holidays.
He said members of the public were usually reluctant to donate blood for fear of being diagnosed HIV positive, although the status of blood donors were never disclosed by any hospital.
"If somebody comes to donate blood and for any other reason and not because of HIV, he is disqualified from donating, he still gets scared and this psychological trauma is the main factor preventing people from voluntarily donating blood in this area," he said.
He said people with patients who required blood also refuse to donate and preferred that the hospital supplied it for them to pay instead of replacing it, and that had been depleting the stock.
Mr Kunkpe appealed to the public to remove worries about HIV and donate blood to save lives, because it could be any of them who would also be in need of it in future.