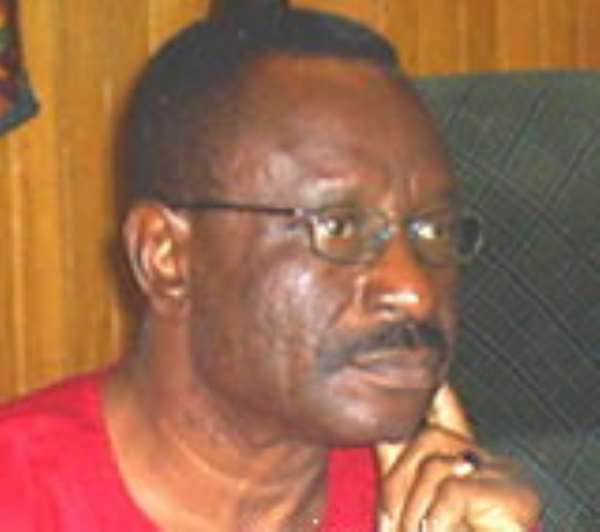 The Mayor of Accra, Stanley Agyiri Blankson has urged supporters of the ruling New Patriotic Party (NPP) to get involved in the forthcoming district assembly elections to ensure that party members are elected.
Mr. Blankson told party faithful at the inauguration of the Greater Accra Party Office that it is an open secret that the elections have taken a political twist as such the NPP must make a conscious effort to win all the seats in the upcoming district assembly elections.
"District Assembly elections are supposed not be political but you know and I know and we need to make sure that we all know that we must make sure that we have our people who will be at the assemblies. We are not hiding and we don't prefer to be hypocrites. The fact remains that we need to make sure that we win all the seats so that President Kufuor's administration of transforming the Greater Accra region can be achieved. We must not hide. The days of hiding are over. We are there, we need them because some of you are coming and when you come, you are coming to work with me and so we need to move", he said.
But the Public Affairs Director of the Electoral Commission says the Mayor's comments contradict provisions of the constitution.
Samuel York Aidoo told JOYNEWS that political parties must respect the law and stay away from the elections. He spoke to JOYNEWS reporter, Bennet Frimpong.
"It is by law non-partisan so it will be very unfortunate for political parties to get involved in the District level elections. If it is happening, it is quite unfortunate and the Electoral Commission will always frown on such behaviour on the part of political parties because we expect them to be responsible. They are always vying to rule this country. If they are not lawful, I don't know what they expect the others to do. They are expected to show exemplary lives so that others will emulate but if they want to undermine the spirit of the law, then it is unfortunate. We want to take this opportunity to advise all political parties that it is important for us to be lawful. If we want to change the law, necessary changes and change the laws".
"The laws talk of parties that are involved in such acts. If found guilty, you could be charged under the law. I mean its clear and even the candidates who involve any party or any symbol, emblem or colour of any party is also liable to a fine. These things are clear in the law in Act 473 and if the public is not aware, I think that the law is there, we want them to refer and be lawful. It's very very important".