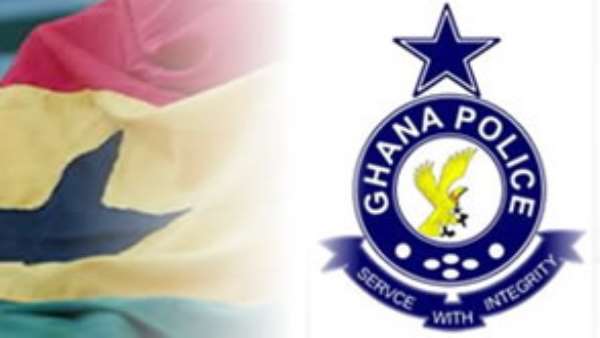 In the wake of investigations by the Justice Georgina Wood committee into cocaine scandals that have rocked the country, two key changes have been effected at the Police Headquarters and the Narcotics Control Board (NACOB).
They involve Assistant Commissioner of Police (ACP) Daniel Laryea Odai and Major General Edwin Richardson Baiden who have been appointed acting Director-General in charge of operations at the Police Headquarters, and Executive Secretary of NACOB respectively.
Until his new appointment, Mr. Odai was the acting Executive Secretary of NACOB, while General Baiden was the former Commissioner of Customs, Excise and Preventive Service.
Superintendent David Eklu, Director of Police Public Relations, confirming the changes to the Times yesterday, said Mr. Odai takes over from ACP Kofi Boakye, who was directed to proceed on leave almost two weeks ago.
Even though no official reason was assigned for the decision to send Mr. Boakye on leave, it is widely believed that his testimony at the committee might have accounted for it.
In May this year, the Executive Secretary of NACOB, Colonel Isaac Akuoku (Rtd.), was asked to go on leave following the loss of five kilogrammes of cocaine in the custody of the board.
Meanwhile, Deputy Commissioner of Police (DCP) Yaw Adu- Gyimah, Director-General in charge of Technical and General Services, has been promoted to the rank of Commissioner of Police with immediate effect.
A statement signed by Superintendent of Police, David Eklu, Director, Police Public Relations Directorate, yesterday said the Police Council approved the promotion of Commissioner Adu-Gyimah together with 237 other Senior Officers of the Ghana Police Service.
Among the Senior Officers promoted are the Northern Regional Police Commander, Mr Ephraim Okoh Brakatu, who has been promoted Deputy Commissioner of Police and the Commander of the Motor Traffic and Transport Unit, Mr Victor Tanoh, who has been promoted to Assistant Commissioner of Police.
The Inspector General of Police, Mr Patrick Acheampong, has also promoted a total of 2,538 personnel to the ranks of Chief Inspector; Regional Sergeant Major (escort commander); Inspector; Sergeant; Corporal and Lance Corporal.
These personnel have been on their previous ranks since 1998.