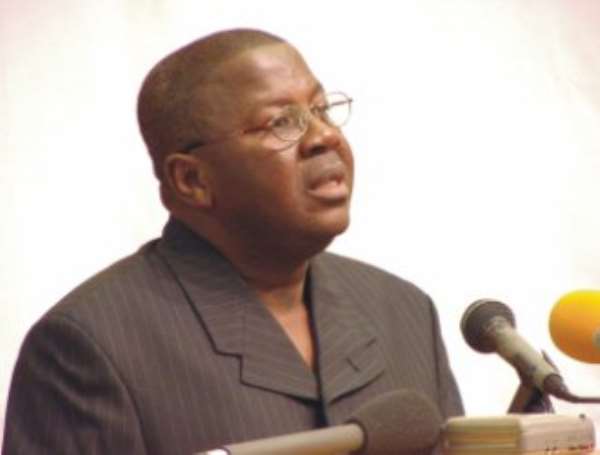 Government would ensure that tourism facility operators provide international standard services to sustain the status of Ghana as gateway, Vice President Aliu Mahama affirmed at the weekend.
"The clarion call to all of us therefore is to endeavour to add value to our products and improve the quality of the services we provide to our customers," he said at the 7th National Tourism Awards Night in Accra.
He stressed: " We Ghanaians are naturally friendly and hospitable. But this is not enough if we do not add professionalism to what we do. What I mean is that, in addition to our warmth and smiles, our customer services should be of high quality."
Vice President Alhaji Mahama said the new legislation captured under the Ghana Investment Promotion Centre Act provided the road map for tourism investment in Ghana.
"We need not remind ourselves that when it comes to foreign direct investment in Africa, Ghana is placed ninth. Even more pleasing is the fact we are the number one investment destination in West Africa," he said.
He said the relative peace in the country should motivate stakeholders in the tourism industry to liaise with international organisations and corporate bodies to make it a conference destination par excellence, adding the current 2.9 per cent of tourist traffic linked to seminars and conferences was woefully inadequate.
"I am reliably informed that so many people made enquiries about Ghana during the recent World Cup Tournament due to the splendid performance by the Black Stars. There is no reason why we should not ride on the back of this to market Ghana."
Vice President Alhaji Mahama said the huge investments in infrastructure development especially the upgrading and expansion of the airports, roads and railways, communication and information networks, water and electricity supply attested to the commitment of Government to improve on the tourism sector.
Mr Jake Okanta Obetsebi- Lamptey, Minister for Tourism and Diasporean Relations said tourism was generating numbers in the country, which was an encouragement that the sector was on the right track. He said in a few years time the sector would be the number one generator of revenue in a sustainable way.
Mr Martin Mireku, Acting Executive Director of the Ghana Tourist Board expressed the need for Government to strengthen the tourism regulatory body to ensure high standards and quality of service in the industry.
Twenty-nine individuals and organizations received plaques, certificates and other awards at the ceremony.
They include: Daily Guide and Metro TV, the Tourism Oriented Media Houses, Mr Tim Dzamboe, Travel Writer of the year, La Palm Royal Beach Hotel; the best four to five Hotel of the year, Life and Peace Chop Bar, the Traditional Catering Establishment of the year.