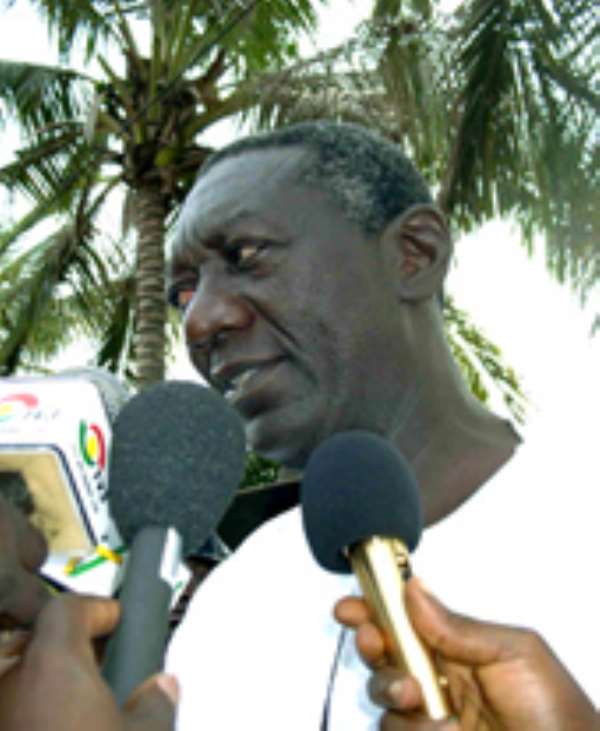 A former member of the Atta Mills Campaign team in the 2004 elections, Rojo Mettle Nunoo has expressed regret at President Kufuor's accusation that he brought drug barons into the country.
Speaking at the inauguration of the New Patriotic Party's Greater Accra Regional offices, President Kufuor blamed the opposition NDC for the recent cocaine scandal.
He said Mr. Mettle-Nunoo's admission that he worked with a wanted Venezuelan drug suspect points to an NDC complicity.
Mr. Mettle-Nunoo told JOY NEWS that he is shocked by president Kufuor's remarks. He said the president should consider resigning for making what he described as "unguarded comments".
"He seems to know that I am already condemned already found guilty of having done something relating to drugs. The Ghana immigration service is credible institution and I have no doubt that they are capable of finding the persons that brought Venezuelans into the country".
"But now you are telling us is that you as the chief immigration officer know for certain that I brought the Venezuelans into the country".
"I challenge you to provide the evidence or forever bow your head in shame. To date you have not been able to confirm or deny whether the so called tape that was recorded and presented to you as far back as May was actually was received by you".
"By that conduct you were undermining the national security of this country and I think that the first thing you should do since you have been cited in this matter is to resign as president and let an international enquiry settle the issue of who is culpable. I Rojo Mettle-Nunoo, I don't do drugs", he said