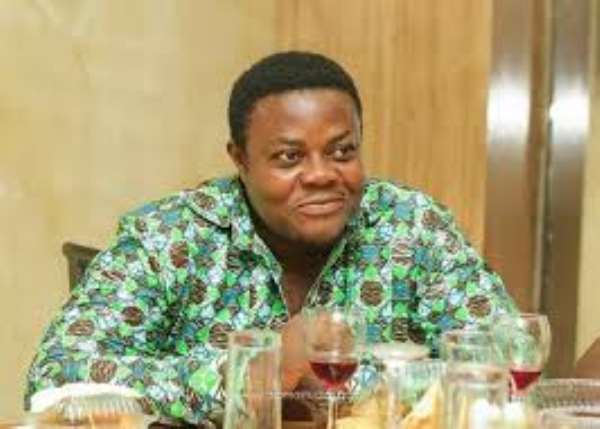 Godwin Ako Gunn
My very busy daily schedule would normally not allow me to waste any time responding to your characteristically poorly written and edited and insufferably disrespectful open missive to the President titled: "Godwin Ako Gunn Writes…. Fellow Ghanaians Must Stop" (Modernghana.com 7/28/20). Fortunately or unfortunately, I had one of my rare "visionary" dreams just early this evening in which I heard His Real Eminent Excellency, Nana Addo Dankwa Akufo-Addo, humbly and solemnly enquiring whether I could spare a few minutes of my time to respond to the questions that you raise in your afore-referenced article.
To be certain, I almost turned the Old Magical Man down because the last time that I heard about you, Mr. Ako Gunn, in the news, which was quite a while back, you and some two other Mahama-sponsored goons were on the radio threatening to sexually violate the extant Chief Justice, Mrs. Justice Georgina Theodora Wood, because the longest-serving Chief Justice had firmly, boldly and fiercely rebuffed a dastardly attempt by the leaders of the then-ruling National Democratic Congress (NDC) to rig the upcoming 2016 general election.
You know what, Mr. Ako Gunn? In many of our states here in America, convicted criminals like you who got the now-Candidate John Dramani Mahama to recklessly ride roughshod over the verdict of the Supreme Court, by outrageously using a rubberstamp Council-of-State to spring you and your fellow thugs and would-be rapists out of jail, would not qualify to vote in our upcoming November general election. But in Ghana, where our 1992 Republican Constitution has been thoroughly hobbled with Indemnity Clauses aimed at protecting common criminals like you, you would probably be the very first person to cast your ballot in your local community come December 7, 2020. That is just how trashy Ghanaian democracy has been rendered these days.
So, of course, it is rather amusing to hear you say that you cannot "wait for better days ahead with JM and Jane." The starkly unvarnished fact of the matter is that JM and Jane, as you may already be fully aware of, were give the seismic and apocalyptic boot during the 2016 general election by more than One-Million Ghanaian Voters and are likely to suffer even greater defeat and humiliation this second time around, for farcically daring to suggest that, somehow, Ghanaian Voters cannot differentiate between a pathologically kleptocratic politician and his cheap and tawdry attempt to insult their intelligence by luridly attempting to use "Sex" and the female genitalia to scam them of their civic integrity by suavely papering over his abject lack of competence with the raw femininity of an equally administratively incompetent Prof. Jane Naana Opoku-Agyeman. You know, we, each and every one of us once had a mother and still have sisters, wives and daughters?
You know, Ghanaian Voters are not as morally and politically superficial like your JM; they are sophisticated enough to know that Little Dramani is a pathological kleptocrat who cannot keep his remarkably long hands off our National Treasury. He also never spared any chance to take bribes so as to make the Ghanaian taxpayer dearly pay for things that ought not to cost more than their going market and manufacturers' prices, such as the noncompetitive bidding and the purchasing of the three military aircraft from the European Airbus SE Company, which is still being investigated by the Independent Special Prosecutor, Mr. Martin ABK Amidu. Then, there is also the already well-known Jibril Kanazoe Ford Expedition Payola Affair. Then, of course, Naana Jane Opoku-Agyeman is also known to have performed dismally as Little Dramani's Education Minister. Naana was the woman who led the charge by the Mahama cabinet operatives to rob our poor Teacher Trainees of their age-old Trainee Allowances.
So, really, what is there for Ghanaians to look up to or expect from JM and Jane (Why not simply "J"?) but pretty much more of the same old thievish tendencies and peevish demagoguery? Now, it goes without saying that many a progressive-minded Ghanaian citizen is definitely not awaiting the scandalous return of our infamous Ali Baba and his 40 Thieves. Rather, we cannot wait to thunderously renew the mandate of a progressive, visionary and indefatigably nation-building and politically inclusive President Addo Dankwa Akufo-Addo. Indeed, it is rather absurd for you, Mr. Ako Gunn (What kind of funny Afropean name is this?) to be so mischievously and wickedly awaiting the morally and politically regressive return to the Dark Age of Dumsor. For such evil wish alone, you ought to be sentenced to life imprisonment with hard labor.
You want to know how far the Galamsey fight has come? Well, the more relevant and appropriate question to ask is this: Who introduced the Chinese-made Changfang Excavators into the country, in the first place? Do you know anything about the history of the introduction of these excavators that have effectively laid waste to our country's hitherto pristine waterbodies, landed properties and forestry resources? At the very least, President Akufo-Addo has taken the bold, progressive and civilized initiative to restore our environment to its possible original life-protecting state and quality under these miserable circumstances. What did your kleptocratic benefactor, JM, do but literally gift mining concessions to his equally grubby younger brother, Ibrahim, and encourage the continuous wanton destruction of our precious environment and its resources by Galamseyers, on the criminally cynical grounds of high unemployment?
This is rather childish and bizarre, because JM has been crisscrossing the country and farcically promising to create more jobs if he is afforded a second chance at the Presidency. His four-and-half-year record on the job-creation front depicts the picture of a starkly naked man. And what is the value of the promise of a naked man who promises you a bolt of cloth? Wake up, Mr. Terrorist!
*Visit my blog at: KwameOkoampaAhoofeJr
By Kwame Okoampa-Ahoofe, Jr., PhD
English Department, SUNY-Nassau
Garden City, New York
August 4, 2020
E-mail: [email protected]