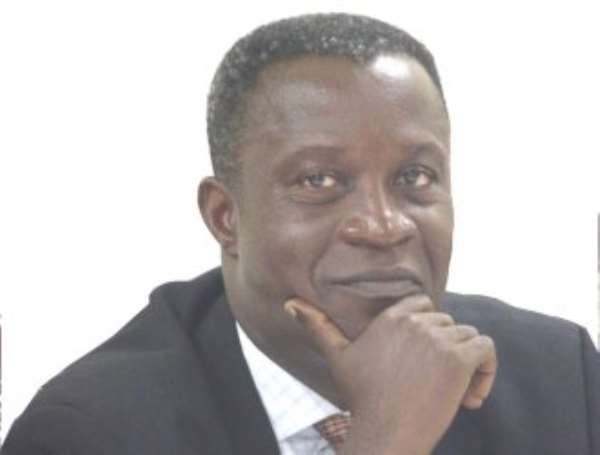 The Minister for Finance and Economic Planning, Kwadwo Baah-Wiredu yesterday asked all State-Owned Enterprises (SOEs) and Joint Venture Companies (JVCs) to pay their dividends for the Government to realise its target of expected receipts earmarked for 2006.
The Government in the 2006 Budget expects to receive 169.3 billion cedis in dividends, but as at last month, SOEs and JVCs had paid only 92.7 billion cedis, being 54.6 per cent of the target.
"To ensure that dividends projected in 2006 are realised, we wish to appeal to all SOEs and JVCs, which have not as yet paid dividend to Government to work feverishly on their accounts so as to declare dividend and pay." Mr Baah-Wiredu said this when he received a cheque for 14.9 billion cedis dividend from the National Investment Bank (NIB).
He also urged Ministries, Departments and Agencies (MDAs) to lodge monies they received on behalf of the Government into the Consolidated Fund promptly.
Mr Baah-Wiredu said total non-tax revenue received by the Government for 2005 was almost 2.3 trillion cedis, equivalent to the amount received for the year from the donor community for the Highly Indebted Poor Countries' (HIPC) Initiative.
He explained that if every institution paid up its due, the aggregate of the amount mobilised would be enough to help the country to stop being dependent on donors. "It is very urgent that we mobilise enough resources by improving on the revenue side to meet the spending targets," Mr Baah-Wiredu said, adding that there was the need to improve on the existing infrastructure for revenue collection.
He said the challenge for Government institutions in meeting revenue expectations were real and included the high cost of credit although the Bank of Ghana prime rate had remained constant for some time. He said the Government would continue to offer appropriate assistance by creating the enabling environment for the SOEs and the JVCs to survive.
Dr Charles Jebuni, Board Chairman of the NIB, recalled that the Bank faced various challenges in the past but the new Board had managed to pay a total dividend of 36.5 billion cedis in the last three years.
"Despite the keen competition and decline in interest rates and earnings in the banking industry, the National Investment Bank Limited was able to register a profit before tax of 74.94 billion cedis in 2005, 5.8 per cent higher than 2004."
Dr Jebuni mentioned other areas in which the Bank performed creditably as deposit base, total assets and shareholders' funds. He said NIB would continue to open up more branches and pursue progressive policies in line with its new strategic plan for the period 2006 to 2008.
He said the Bank would also support public policies and encourage viable small and medium scale enterprises by collaborating with organisations such as EMPRETEC Foundation and the National Board for Small Scale Industries.