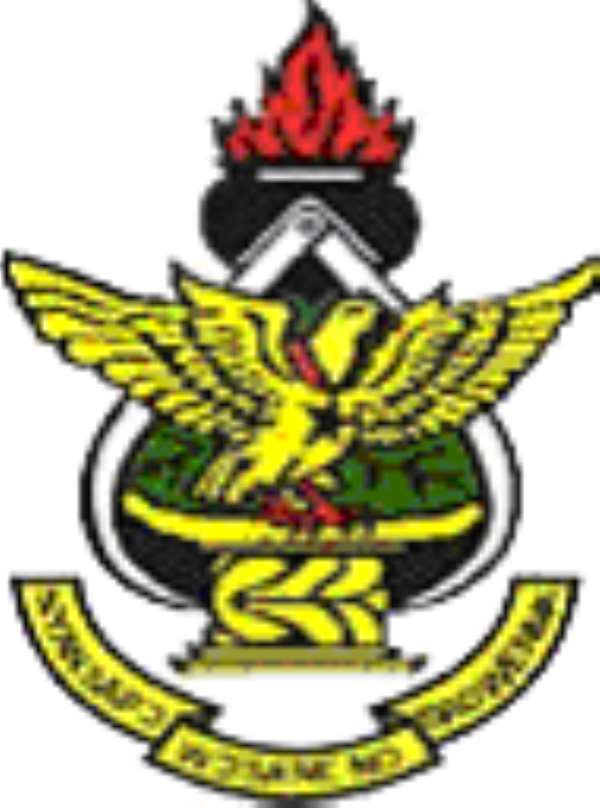 Professor Kwasi Kwafo Adarkwa, Pro-Vice Chancellor of the Kwame Nkrumah University of Science and Technology (KNUST), has been appointed the new Vice Chancellor of the University.
This was announced at the 193rd special meeting of the University Council here yesterday. With his appointment, Prof. Adarkwa becomes the third alumnus of the university to occupy the top seat. He takes over from Prof. Kwesi Andam whose term of office ends on September, 2006.
The first alumnus was Prof. J.S.K. Ayim, followed by Prof. Andam as the second to serve as vice chancellor.
The meeting also named Kobby Yebo-Okrah, an assistant Registrar (Academics) as the new Registrar and Ben Oppong as Director of Works and Physical Development.
All the appointments, according to a University source take effect from October 1.
Prof. Adarkwa was recommended by a special search committee constituted by the University Council.
Other contenders who were also recommended were Prof. J.A. Ephraim, Dean of Graduate studies and Prof. A.A. Adimado, Dean of International Programmes.
In all, eight people applied for the position.
Prof. Adarkwa holds a degree in planning from KNUST, pursued a masters degree course at the University of British Columbia and his doctorate at Michigan State University, USA.
Before he became Pro Vice Chancellor, he was the head of the Planning Department at KNUST and later dean of the defunct faculty of development planning.