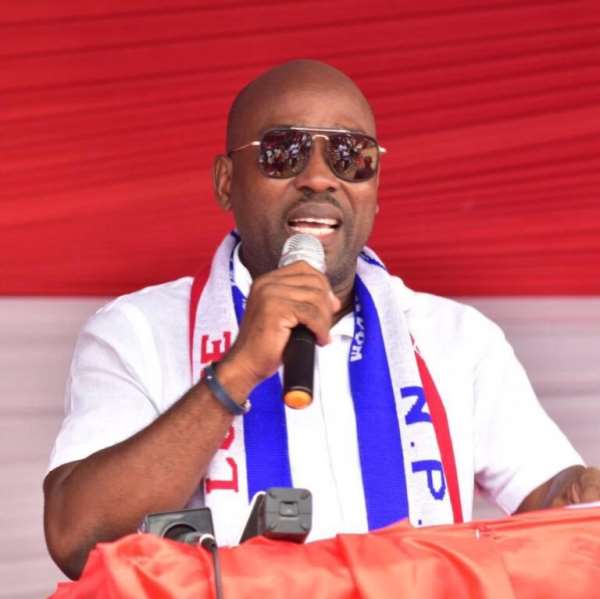 The New Patriotic Party (NPP) in the Volta region has called on residents in the region and the diaspora to disregard what it calls ugly noises and tribal tirades being propagated by the opposition National Democratic Congress with regards to the ongoing Voter registration exercise.
Addressing a press conference in Aflao in the Ketu South constituency on Monday, 3 August, 2020 the Regional Chairman of the NPP, Mr. Makafui Woanya said the claims of intimidation and targeted attacks on the people of Ewe origin is just a strategy by the NDC to whip up tribal sentiments and emotions of Voltarians during the registration period.
He said, "what has been of serious concern and worry to us as a party has been the security situation. Following the ugly noises, the tribal tirades and dirty propaganda launched against the government and the security services by the NDC for the deployment of the security to enforce the closure of our international borders to stem the influx and spread of the Coronavirus infection."
As a result, the NPP also indicated that the security services yielded to the NDC's propaganda by leaving the "borders almost open to illegal immigrants and NDC registration contractors," some of who are said to be in police custody at the moment.
While denying that the NPP and its assigns have never prevented any true Ghanaian of Ewe origin from taking part in the registration, Mr. Woanya called on residents and those living in the diaspora to disregard the claims by the NDC.
"I must conclude by calling on the good people of the Volta region, particularly those in the diaspora to stop swallowing the dirty NDC propaganda and to disregard the ugly noises and tribal tirades. It's their strategy for soliciting funds and underserved sympathy. Whipping up of tribal sentiments and emotions of Voltarians during registration periods and voting has been an old trick and stock in trade for the NDC.
The NPP Chairman, further challenged the NDC to rather account to the people of the region in terms of development for the unflinching support they have enjoyed from the people of the region.
---starrfmonline