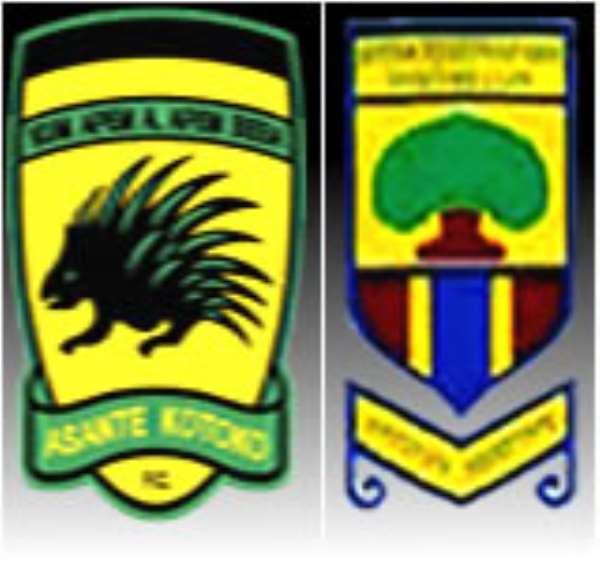 The much-touted Manchester clash between Kumasi Asante Kotoko and Accra Hearts of Oak seems to be heading for crisis.
A showdown intended to draw soccer passionate Ghanaian fans of the two clubs in the United Kingdom was scheduled for September 10. But unknown to the organizers the date clashes with the international engagements of the two clubs.
According to the arrangements agreed upon by all the parties, the contingents for both Hearts and Kotoko were expected to depart from Accra via Manchester on September 8 and arrive the next day.
Upon arrival, the two teams will train in readiness for the encounter. But the reality is that the month of September appears to be a busy one for clubs engaged in the CAF Champions League.
On September 10, Kumasi Asante Kotoko will be hosting their Algerian counterparts J.S. Kabylie at the Obuasi Len Clay Stadium.
Coincidentally, Hearts will also be engaged with a game against Enyimba at Aba. The organizational nightmare will further be compounded by the difficulty in securing an alternative date for the showdown in the face of a tight league schedule confronting the two Ghanaian clubs.
This year's Premier League is scheduled to kick-off on Sunday, August 20, with the dual purpose of producing representatives for the CAF inter-clubs competition for next year and 2008 respectively.
The Professional League Board (PLB) thus have limited time on hand as it is enjoined to declare representatives for 2007 by the turn of week 11.
Against this background some officials of the two teams are wondering whether the match will ever take place.