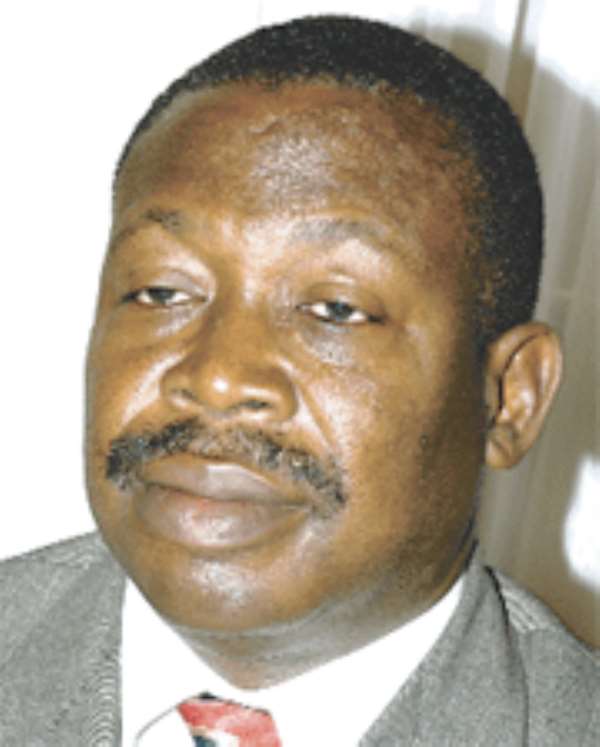 Mr Robert Joseph (ROJO) Mettle-Nunoo, a politician and media consultant, yesterday told the Justice Georgina Wood Committee that for the seven months he worked as adviser/consultant to Compimchex, he had no cause to suspect that the Chief Executive Officer (CEO), Mr Vasquez Gerado Duarte David, was a cocaine pusher.
"As a Ghanaian, if cocaine is being associated with Ghana I would be horrified. I am so ashamed and that's how angry I feel."
"I don't do drugs. So I don't want to be associated with anybody who does drugs." He said his association with the company began as adviser/consultant of Compimchex, when the company was about to purchase plots of land at the free zone enclave at Tema.
He said as an adviser/consultant, he was receiving a monthly allowance of ¢1,000,000 , but added that his application as an adviser/consultant had not been confirmed by the Director, Mr Vasquez, before the premises was sealed off by the security agencies.
Mr Mettle-Nunoo stressed that he would not associate himself with drug dealers and if he had known that Vasquez or his company was involved in drugs he would, as a good citizen, have given them up to the security agencies.
Rojo said he was preparing a gallery in a warehouse to mount an art exhibition when he (Vasquez) came in to show interest.
Mr Mettle-Nunoo said no sooner had Vasquez seen him with the paintings than he expressed interest in two of them, which he later bought at ¢13.5 million after the exhibition.
He said the exhibition was also attended by Grace Asibi, who also bought some of the paintings.
Mr Mettle-Nunoo further said they became friends after Vasquez bought the painting and through that relationship he helped Vasquez to open three accounts, which included a foreign account and cedis account, at the Trust Bank.
He said Compimchex, which dealt in ladies transparent underwear, decided to hold its first model show in which the models would appear on the stage semi-nude, for which he was put in charge as adviser/consultant.
Mr Mettle-Nuoo said he had assembled the experts to help him groom the models and the brochure for the event, as well as the protocol list prepared, when Grace Assibi removed him as head of the planning committee and took charge of the planning.
He said though Assibi wielded a lot of influence in the company as secretary, it never occurred to him that Assibi was having any amorous relationship with the director neither was he informed by Mr Vasquez.
He said what Vasquez told him was that Assibi was the secretary of the company, which was confirmed by the name