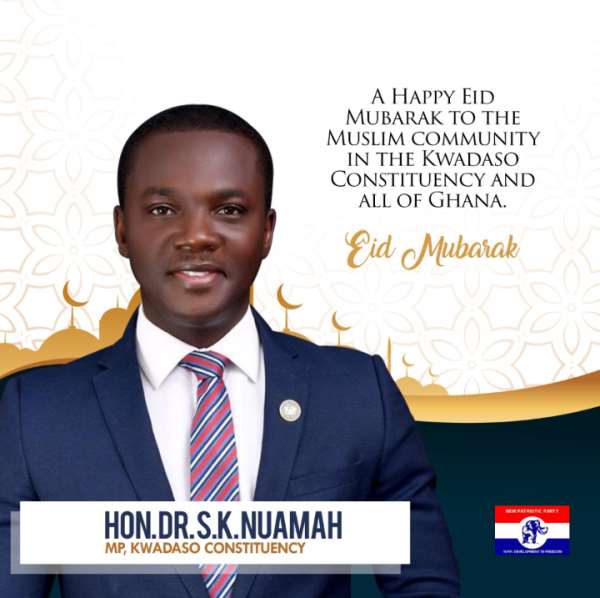 Today, 31st July 2020 marks the celebrations of Eid-ul-Adha by all Muslims across the globe. I would like to seize this opportunity to wish all Muslims In Kwadaso Constituency, Ashanti Region and Ghana, in general, a joyous and peaceful celebration.
Eid-ul-Adha also called the "Festival of Sacrifice", is the second of the two(2) Islamic holidays celebrated worldwide each year and considered the "Holier" of the two(2). It is my prayer that Allah accepts our Prayers and generously imbues us with good health and prosperity, not forgetting long life.
I will appeal to all our Muslim brethren to adhere to the precautionary measures by GHS, MoH and WHO to aid us not to contract the Covid-19 pandemic.
May we be edified for the greater task ahead collectively, and continually contribute our quota to build Kwadaso Constituency and Ghana after the Celebrations
Have a Tranquil And Joyous Eid
*HON DR SAMIU KWADWO NUAMAH*
*MP, KWADASO CONSTITUENCY*