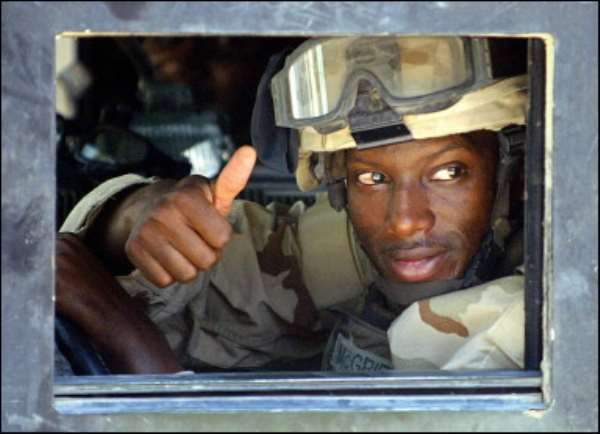 Akyem Swedru-Eastern, GNA - An Akyem Swedru Circuit Court on Monday convicted Corporal Hassan Sigri, a driver of the Military Academy and Training Schools in Accra to a fine of 6 million cedis for careless driving, which led to the death of another driver.

Sigri would go to jail for 12 months in hard labour in default of payment.

Prosecuting, Police Inspector Charles N. Quaye told the court presided over by Mr Edward Kwame Bosompem Apenkwah that, the deceased, George Kwadwo Owusu was on April 1, last year driving a vehicle from Akyem Asuboa towards Akyem Achiase in the Birim South District.

He said on reaching a spot at Akyem Bieni at about 2030 hours, he saw an on coming Military vehicle, driven by the convict that had occupied the greater part of the road.

The prosecution said Sigri, who was driving carelessly and at a top speed suddenly hit the front portion of the deceased's vehicle and bolted without reporting to the police.

Owusu together with his two mates sustained various degrees of injuries and were rushed to the Akyem Oda Government Hospital.

He said Owusu died the following day, while the two mates were treated and discharged.

The Military vehicle was later traced to the Jungle Warfare School at Akyem Achiase, where Sigri was arrested.