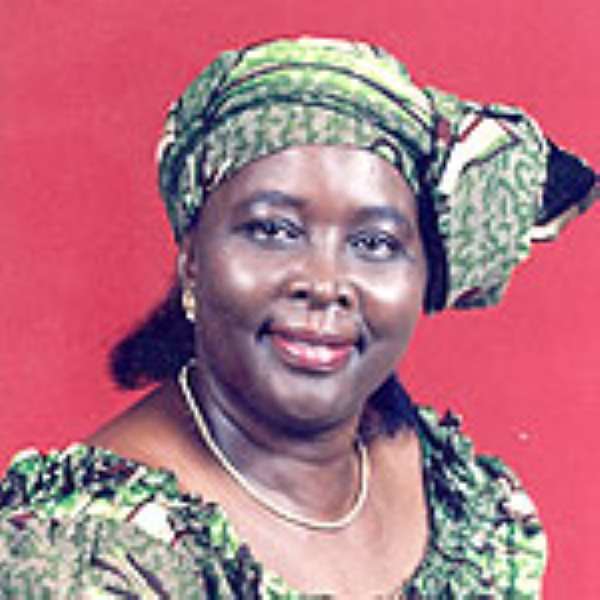 Minister for Women and Children's Affairs, Hajia Alimah Mahama
A three-day capacity building training workshop for female candidates of the impending district level elections has ended at Bole in the Northern Region.
The workshop organised by the United Nations Development Programme (UNDP) in collaboration with the National Commission for Civic Education (NCCE), Electoral Commission (EC) and the Ministry of Women and Children's Affairs equipped the 40 women participants with skills that would enhance their chances of winning the elections.
They were taken through gender equality and participation in democratic governance, leadership skill techniques, lobbying and advocacy skills, communication and presentation skills, electoral processes and the local government system in Ghana.
In an opening address read for the Minister for Women and Children's Affairs, Hajia Alimah Mahama, she attributed the low representation of women in decision-making bodies to lack of development and the unequal allocation of resources and power in society.
These, according to her, had resulted in the formidable gender issues reflected in the largest proportion of women, low recognition of the rights of women and the consequent limited representation of women in decision-making at all levels of the society.
Hajia Alimah said it was, therefore, expedient to seriously consider women participation in decision-making at the local level, not only to enhance their visibility and ultimately provide them the opportunity to contest for parliamentary seats at the national level but also to resolve the societal imbalances.
She explained that when women were engaged in local governance, they were bound to remain committed and to stay on to reform these policies especially, when they moved to higher leadership positions to be directly involved in policy formulation.
Their involvement, she noted, would also enhance transparency and strengthen good governance in the country, saying it was against this background that the Ministry found the collaboration with UNDP and other agencies on enhancing gender equality in democratic governance as not only laudable, but timely to provide basic advocacy and other related skills to women aspirants to better place them in their campaigns and beyond.
In an address read for the Bole District Chief Executive DCE, Madam Elizabeth Forgor by the District Coordinating Director, Mr Abdul Karim, she said the current focus was on strategic needs which challenged the structural causes of gender inequality and that, Ghana was enjoying a good political climate because it was promoting gender equality.
Closing the workshop, a representative of the UNDP, Madam Norma Messan said the UNDP had continued to lead the growing international consensus that, good governance and sustainable human development were indivisible and that, capacity building for good governance could be one way of eliminating poverty.
She said gender mainstreaming as an institutional and cultural transformation process should include eliminating gender biases in national and international development framework and paradigms, incorporating gender awareness into policies, programmes, institutional reforms including men to end gender inequality and developing gender sensitive tools to monitor progress and ensuring accountability.
Madam Messan noted that, Beijing Five review recorded in most countries narrowing gender gabs in education and health, unprecedented number of women entering the labour force, increasing their potential participation in decision- making at various levels, starting with the household, but lamented that, even though women were increasingly active in community support system, gender disparities still persisted in public positions at all levels.
She said the fact that the majority of the world's poor were women, poverty reduction strategies, insufficiently address the differential impact of poverty by gender and inadequately target gender equality as a core objective.
Madam Messan said she was happy that the 1992 Constitution of Ghana had made provisions for appropriate measures to make democracy a reality through affording women, who were the voiceless and marginalized, to participate in decision-making at every level in national life and urged the women to take advantage of the skills they had acquired from the workshop to contest and win massively in the forthcoming District Assembly Elections.