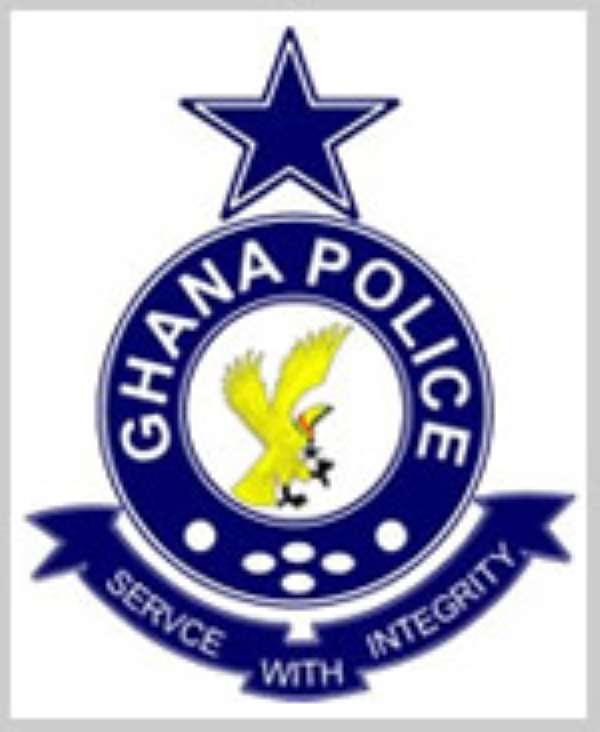 Alhaji Moro Mohammed, the Kumasi-based businessman who appeared before the Georgina Wood Committee in connection with the missing drugs, has been arrested by the police. Alhaji Moro was arrested in Kumasi last Friday by a team of policemen who were dispatched from Accra to Kumasi. He is currently being held in custody in Accra and will be arraigned today.
The arrest of Alhaji Moro brings to six the number of persons who have so far been apprehended in connection with the alleged loss of 77 parcels of substances suspected to be cocaine, on board a vessel, MV Benjamin, in May this year. The first four witnesses — Alhaji Issah Abass, Kwabena Amaning, alias Tagor, Kojo Ababio and Kwabena Acheampong — were arrested on Wednesday after testifying before the committee sitting at the Ministry of Interior.
The arrest order, according to reliable sources, came from the Accra Regional Police Command but later the Interior Minister, Mr Albert Kan-Dapaah, said the arrest was at the instance of the Attorney-General and Minister of Justice. The fifth person, Victor Kissei, alias Yaw Billah, who also appeared in court on Friday, was arrested in Accra although he did not appear before the committee.
The five persons are facing four counts of conspiracy to import narcotic drugs without authority from the Minister of Health, engaging in prohibited business related to narcotic drugs, importing 78 parcels of narcotic drugs without authority from the Minister of Health and establishing and promoting enterprises relating to narcotic drugs. Their pleas were not taken and the court, after listening to applications for bail made by defence counsel of some of the accused persons, adjourned the case to August 18, 2006 to rule on whether to grant them bail or not.
When Alhaji Moro appeared before the Justice Georgina Wood Committee on July 31, this year, he alleged that Kwabena Amaning, alias Tagor, approached him at the Manhyia Palace in Kumasi and pleaded with him to arrange a meeting between him (Tagor) and Otumfuo Osei Tutu II, the Asantehene. Alhaji Moro, who is a businessman based in Kumasi, said he refused the request because Tagor was unwilling to state the reason why he wanted to see the Otumfuo. He said Tagor later followed him from the palace to his office in town where he informed him that the police had surrounded his (Tagor's) house at East Legon in Accra because of a cocaine case he was allegedly involved in.
Alhaji Moro said he told Tagor that he was lucky because the Asantehene could have had both Tagor and himself arrested if the issue of cocaine had been raised at Manhyia. That, he explained, was because the Otumfuo had had a relative arrested over a rather petty offence so he would not have hesitated to have them arrested over a cocaine case.
Alhaji Moro said because Tagor pointed out that the case was based only on allegations and rumours, he decided to intercede on his behalf in his capacity as a friend of the Director-General of Police in charge of Operations, ACP Kofi Boakye. He subsequently rang the Director-General of Operations on the matter. He said when he rang ACP Boakye, the Director-General asked him to come to Accra since the matter was not one which could be discussed on telephone.
He, therefore, made the journey to Accra, in the company of Tagor, and they were received in ACP Boakye's office. Alhaji Moro said ACP Boakye took him and Tagor to see one of his superiors, Adu Gyimah, from where they drove to ACP Boakye's house where a meeting took place. Alhaji Moro said those at the meeting included himself, Tagor, one Kwabena Acheampong, a friend of Tagor, Alhaji Issah Abass, ACP Boakye, as well as ACP Boakye's bodyguard and driver.
Alhaji Moro said he began by asking Tagor to say what he knew about the missing cocaine, but when Tagor started by telling the meeting that a 'Mafia' from Colombia was coming to Ghana to kill him, he (Alhaji Moro) sought permission and left the meeting before it ended. He said before that, Alhaji Abass had confronted Tagor and wanted to attack him physically for spreading rumours about him to the effect that he (Alhaji Abass) was involved in the cocaine raid.