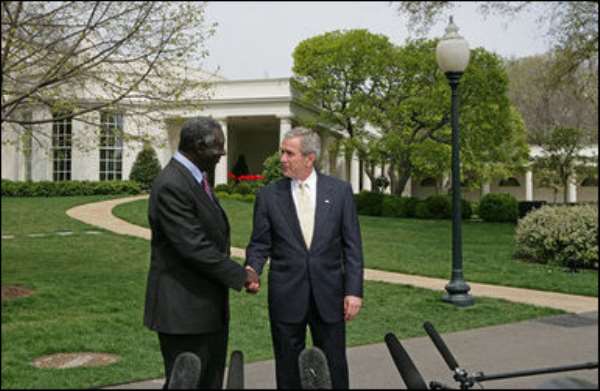 Busloads of celebrant NPP supporters turned out Sunday night to welcome President Kufuor from America where he signed Ghana up for a 547 million dollar deal to alleviate poverty.
About 200 men and women in party t-shirts sung and cheered as a delegation of chiefs, muslim leaders and government ministers heartily shook hands with the President shortly after he got off his flight with the first lady.
Government officials have described the President's return after signing the Millennium Challenge Compact in America as triumphant.
Meanwhile, the Chairman of the Millennium Challenge Authority, Dr Paa Kwesi Nduom says the 1st tranche of the 547 million dollar deal will be rolled out over the next couple of weeks.