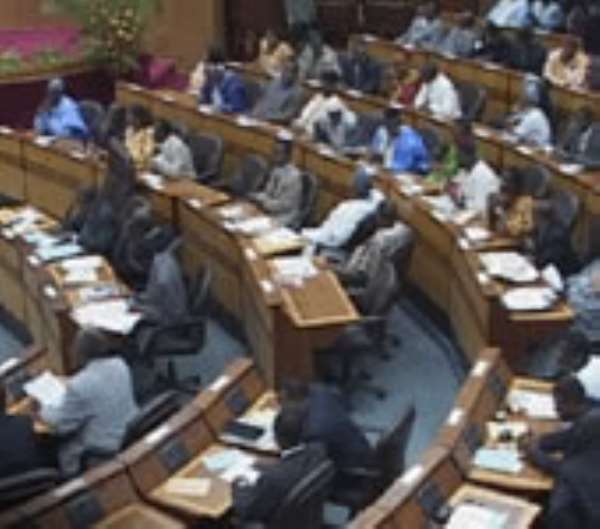 The Majority Chief Whip, Osei Kyei- Mensah Bonsu, has asked African leaders "to move away from rhetoric" and involve the continent's legislators as true representatives of the people in decision-making.
"Hastily dumping Executive decisions on Parliamentarians for ratification was not in the best interest of the citizenry," he added.
Mr Bonsu made the call in an interview with the Ghana News Agency (GNA), on Friday shortly after the closing of the 37th Commonwealth Parliamentary Association (CPA) (Africa Region meeting, hosted by Ghana's Parliament in Accra.
He cited for instance the issue of African Caribbean and Pacific countries (ACP) negotiating crucial decisions relating to the European Union without involving the continent's legislators.
Such negotiations involved quotas for cash crop into the European market which most of the time affect the very livelihood of the people.
Mr Bonsu called for a paradigm shift from the production of similar crops by many countries to the production of what does well in each country.
He urged the Executive to be proactive in involving Parliament in its decisions to avoid "the spirited attempt to make parliament ineffective."
Mr Bonsu highly rated the success of the CPA meeting, saying it had enhanced delegates' understanding of parliamentary governance.
Dr Norman Sigala, Member of Parliament of the East Africa Legislative Assembly, citing the prevention of HIV/AIDS, said legislators must be role models in terms of change. "It is important for legislators to practice what they preached," he added.
Dr Sigala urged African Governments to formulate policies, which were in the interest of the rural poor to enable the farmer to compete favourably with the urban dweller.
The week-long conference, attended by more than 100 legislators from African Commonwealth countries was on the broad theme: "Health and Vitality for Development: Parliament at the Forefront of the Global Fight against HIV/AIDS and Poverty."
The delegates discussed topics such as "Regional Integration and Wealth Creation-the Way Forward in poverty reduction and control of HIV/AIDS in Africa", "The 50-50 Women Representation in Decision Making Bodies: Is the CPA Africa Ready"? Parliamentary Supremacy and Judicial Independence and Multi- Partyism and Separation of Powers, Is Africa on the Right Track?"
The Conference unanimously elected Ebenezer Begyina Sekyi-Hughes, Speaker of Ghana's Parliament as Chairman of the CPA Africa Region for a one-year term.
His Vice is Mr Mninwa Johannes Mahlangu, Chairperson of the National Council of Provinces of South Africa. South Africa would host next year's 38th CPA Africa Region Conference.