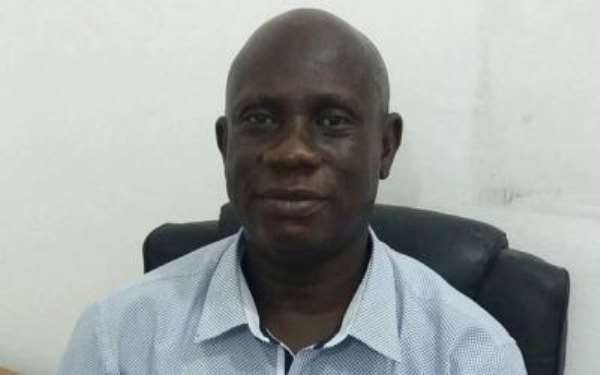 Obiri Boahen 
The Deputy General Secretary of the ruling New Patriotic Party (NPP), Nana Obiri Boahen, has petitioned the Chief Justice, Kwasi Anin-Yeboah, to investigate the alleged 'consistent boasting' by an official of the Golden Age Company in a case between them which is pending before the Supreme Court.
According to him, the plaintiff in the Golden Age Company versus Nana Obiri Yeboah and others during the pendency of the matter before the Court of Appeal consistently kept boasting that the verdict of the appeal was going to be delivered in his favour.
"True to his boastings and notwithstanding the abundance of evidence on record which weighed heavily against the plaintiff/respondent, the matter went against me," he indicated.
Supreme Court Saga
Nana Obiri Boahen, who is the first defendant in the case, said "for some time now, my Lord, the plaintiff/respondent has been going around in Sunyani beating his chest and boasting that at all costs 'I have won the appeal and very soon I am going to pull down plenty of buildings; with money you can buy through every court case'."
He claimed that "the plaintiff constantly boasts around and witnesses are available to testify to that" and that the bragging "cannot be considered as mere rhetoric."
"In fact, on the 8th day of July, 2020, the plaintiff/appellant came to court in a white suit, white trousers and a white shoe. In fact, he even pulled a white handkerchief to wipe his face in the presence of his lawyer," the petitioner pointed out.
Subject Matter
"My Lord, the Chief Justice, I am by this petition praying that you set up a high-powered body to go into this petition and determine its implication and consequences on the judicial system and the judiciary as a whole," he requested.
Nana Obiri Boahen quoted the words of Benin JSC in Yeboah-Kodie Asare II and Another versus Nana Kwaku Addai and others in a suit No. J7/20/2014 dated 12th February, 2015, which says,
"There is overriding public interest that there should be confidence in the integrity of the administration of justice in the country. Ordinarily, judicial/adjudication must always be fair and reasonable nurtured on the wings of humility and understanding.
"This understanding must never be lost. The traditional image of the goddess of justice is a fair, maiden, blind folded and holding a raised sword in her right hand pointing to and a pair of weighing scales. She is presented as the veritable incarnation of judicial virtue."
He prayed that "same be attended to with the necessary attention, and that a high-powered committee set up to look into the seriousness of this petition," and concluded that "this petition is in respect of an earlier one/petition already submitted."
---Daily Guide