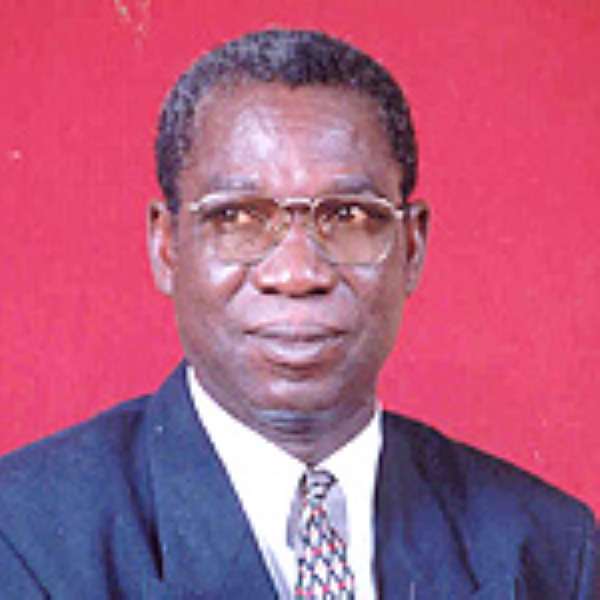 Mr Ernest Debrah, Minister for Food and Agriculture
Government has imported 600 additional tractors to augment the 1,000 tractors distributed to farmers throughout the country last year, Mr Ernest Debrah, Minister for Food and Agriculture (MOFA) announced yesterday.
He said 400 out of the expected tractors were imported from India and 200 from Czech Republic as well as the importation of 20 specially designed tractors fitted with rigs for borehole drilling before the end of the year.
Mr Debrah who is on a two-day working visit to the Upper West Region announced these when addressing farmers and staff of MOFA at Wa.
He said in addition to ploughing the field, the tractor could be used for other activities and urged tractor owners to learn the other uses to improve on their agricultural production.
Mr Debrah noted that modernizing the country's agriculture was making steady progress and the efforts included, training of farmers and women in processing and preservation of agricultural produce to avoid waste and add value to their products.
He said abandoned agricultural processing facilities in various parts of the country, were being rehabilitated and mentioned the Wenchi and Pwalugu Tomato factories. He said farmers were also being encouraged to make practical use of research findings and certified improved seeds to increase production.
Mr Debrah said the Ministry had released 21 billion cedis this year to process farm produce, while different types of small scale irrigation systems were being developed for all year round farming in all parts of the country.
Earlier, Mr Debrah paid a courtesy call on Mr Ambrose Dery, Upper West Regional Minister at his office.
Mr Dery on behalf of farmers in the region, expressed appreciation to the Government for allocating 24 tractors to farmers in the region last year and commended Mr Debrah for approving 3.5 billion cedis to the region to boost agricultural production.