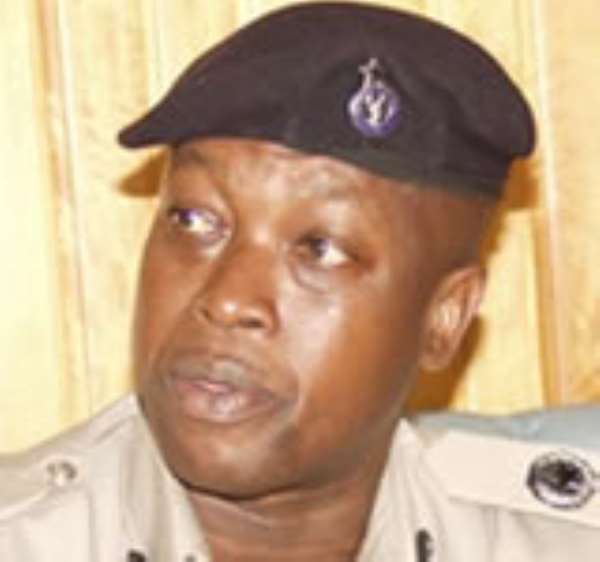 The Police Director of Operations, ACP Kofi Boakye is expected to pack out of office following directives for him to proceed on leave.
JOY News has learnt that directives were issued for his immediate leave of absence following broad consultations between government, the police administration and the Justice Woode Committee probing the issue of the missing cocaine that has scandalized the police.
ACP Kofi Boakye is one of the police officers appearing before the Justice Georgina Woode committee which is probing the mysterious loss of a haul of cocaine from a ship the MV Benjamin and allegations of bribery involving the police.
A meeting ACP Kofi Boakye held with one Kwabena Amenie aka Targor and three others to discuss the missing narcotics has been the subject of public discussion and the focus of an ongoing probe.
Very reliable sources have told JOY News ACP Kofi Boakye is being asked to step aside in order to be fully available to the Justice Woode Committee.
Our sources also say the request for him to go on leave is partly prompted by the public outcry over Wednesday's arrest and continuing detention of four civilian witnesses, crucial to the ongoing enquiry.
Sections of the public have questioned the Attorney General's orders on which only the four civilians were arrested although police officers have also been implicated.
Some suggest the arrests were discriminatory especially considering that the police hierarchy refuses to interdict the implicated police officers who appear to have been very involved with suspected drug barons.
Although lawyers for the detained men say their clients are being held on suspicion of dealing narcotics, police sources say Targor especially, who is a key witness had to be detained so that he does not go underground.