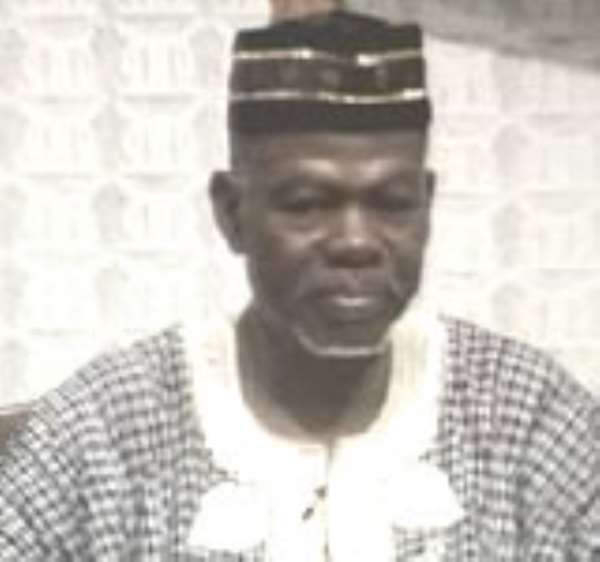 The People's National Convention (PNC) has proposed a national drug and substance abuse policy that will define strategies for the prevention, treatment and rehabilitation of victims.
Addressing a press conference in Accra yesterday, Dr. Edward N. Mahama leader of the party, observed that drug and substance abuse has now become a major killer and destroyer of health in the country.
He suggested that the formulation of such a policy should include parents and family, school, work place and professional strategies, among others, for it to become the basis for a comprehensive law. It will define the role of local government in law enforcement, rehabilitation and integration of drug abusers into mainstream society, he added.
Dr. Mahama who is a medical doctor and a former lecturer at the University of Ghana Medical School, mentioned marijuana, cocaine, sedatives, stimulants, alcohol and narcotics as some of the drugs being abused in the country, and said that the situation as it is now stifles the potential and well-being of the youth and "threatens our national security".
He stated that licit and illicit drugs, including alcohol and tobacco, have permeated every segment of our society, adding "it is most alarming in children and adolescents".
Dr Mahama said that drug and substance abuse has become a serious problem in Ghana, and "some of our elite and prestigious schools are facing this menace quietly, with wee traffickers lacing "shito" a pepper sauce, with substances for some unsuspecting young people who then develop the habit".
Dr Mahama revealed that he had to dismiss one of his nurses who have become addicted to a substance. "The unfortunate thing about the situation is that she needed help but there are no programmes in our current system".
"Recent news reports indicate that drug barons may have already infiltrated our national security and confirmed to some extent the impression that it is a multi-billion dollar business profiting a few but leaving considerable cost in the reform of violent armed robberies, road traffic, accidents involving substance abused impaired drivers," he said
Dr Mahama said that since drug and substance abuse is a global problem, it should be dealt with in a global approach. He proposed that the Economic Community of West African States and the African Union should combine combating drug and substance abuse with the fight against, HIV/AIDS, and African youth emigration