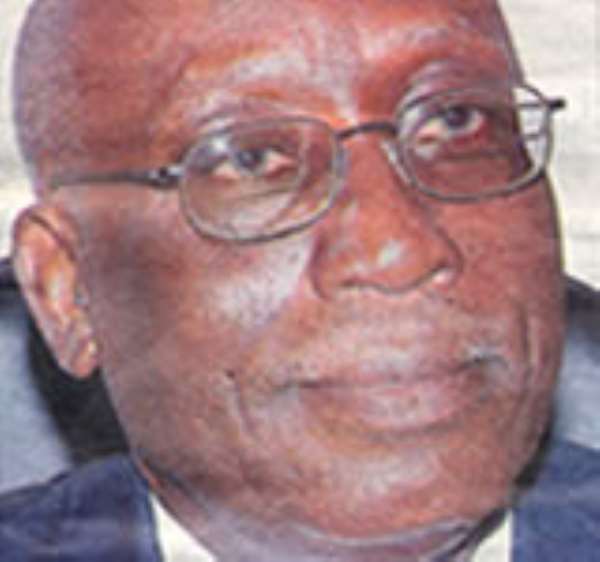 Four paramount chiefs along the eastern border of the Volta Region have urged the government to re-demarcate the borders before the National Identification exercise begins to avoid impersonation, forgery or duplication.
The chiefs contended that most of the communities along the borders are either in the Republic of Togo or in Ghana and no credible identification system can be undertaken without duplication, forgery or impersonation.
Togbega Dadzawa III, Togbe Amenya Fiti V, Togbe Adzofia V, Togbe Kofi Ayisa V, paramount chiefs for Shia, Aflao, Dzodze and Honuta traditional area, respectively, expressed the concern at a workshop at Ho last Thursday for chiefs, queenmothers, elders, opinion leaders and security agencies in the eastern border areas of the Volta Region.
It was organised by the National Identification Authority (NIA), in collaboration with the Volta Region House of Chiefs, on the theme: "Cross border challenges for the registration of the National Identification System."
While Togbe Ayisa suggested the establishment of a border re-demarcation committee to liase with the NIA to check possible flaws during the registration exercise, Togbe Fiti also suggested that the national identification card should be used at all entry and exit points of neighbouring countries to facilitate movement at the borders.
Responding to the concerns raised, Professor Ernest Dumor, Executive Secretary of the NIA, conceded that issues of cross-border challenges posed a threat to a credible and reliable registration system but he assured the chiefs that security measures would be put in place to ensure the reliability and credibility of the system.
"We want to avoid the situation where the citizenry will lose confidence in the credibility and reliability of the system," he said.
Prof. Dumor said a provision in the National Identification Law being considered by Parliament will assign roles to traditional authorities and community leaders to ensure that information on the status of the individuals in the communities is accurate.
"I am appealing to you chiefs, queen mothers, elders and opinion leaders, to use your traditional set-ups to assist and support us to come out with a credible, reliable and accurate National Identification System that will protect all of us wherever we find ourselves," he said.
Togbega Gabusu VI, president of the Regional House of Chiefs, who chaired the function, called for continuous education by the NIA on its activities especially in the border areas to enable the people to better understand the purpose of the national identification exercise.
The National Identification System is a multi-purpose database to collect, hold and provide accurate and comprehensive personal information on all Ghanaian citizens living in the country and abroad.