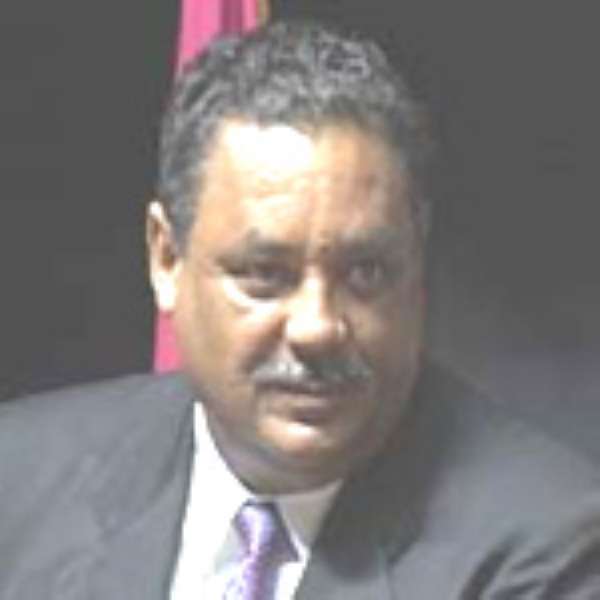 Mr Jake Obetsebi-Lamptey, Minister for Tourism and Diasporean Relations, yesterday, said the celebration of Emancipation Day should not only recall sad memories, but also be used for the exchange of ideas and expertise that could be brought to bear on the development of the African continent.
He said Africa could only be emancipated if its people were emancipated and urged Africans to "come together to remove the shackles of slavery" to move the continent's development forward, saying there was the need "to come together as one big family."
Mr Obetsebi-Lamptey made the call at a durbar at Assin-Manso to climax the celebration of this year's Emancipation Day under the theme: "Emancipation, our Heritage, our strength."
Wreaths were laid on the graves of Carson and Crystal, two former slave ancestors whose remains had been re-interred at Assin Manso and there was a procession to the 'slave river' where slaves brought in from the hinterland had their last bath before being transported to the Cape Coast and Elmina castles and shipped away.
The Minister said the government was working hard to launch the 'Joseph Project' and create a "pilgrimage route" through all areas that had direct links with the slave trade to ensure true unification and reconciliation.
Nana Ato Arthur, Central Regional Minister, underscored the socio-economic importance of the Day to Ghanaians and gave the assurance that government would continue to support its celebration. He said as Africans, there was the need for discussions on the tradition and cultural values that would strategically reposition the continent in the global village.
Nana Arthur used the occasion to invite those in the Diaspora to Ghana's 50th independence anniversary celebration and the 200 years anniversary of the abolition of slavery and the launch of the 'Joseph Project', next year.
Barima Kwame Nkyi XII, Omanhene of Assin Apimanim traditional area, in his welcoming address, said his vision was for the traditional council to build a museum "that would reflect the atrocities of the slave trade" and appealed for support.
Messages from representatives from the Diaspora, also called for the unification of Africa and the need to encourage economic tourism, as a way of facilitating development.
The gathering was treated to performances by the Bamboo Orchestra from Assin -Foso and the Ngoma Group from Toronto, Canada as well as music by the Ghana Immigration Service Band.