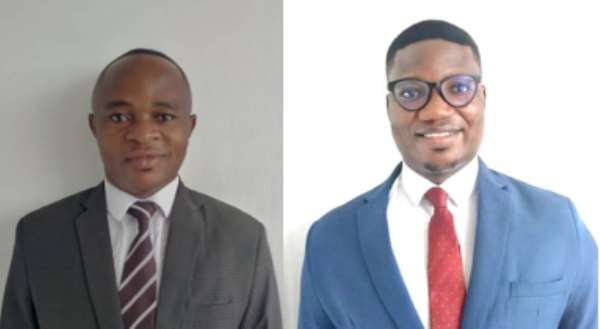 Cash is king! This quote is facing a serious threat as the world is making headway towards becoming a cashless economy. The increasing digitization of global payments required that Ghana aligned its payment system with global developments to facilitate secure deployment and adoption of digital payments.
The payment system in Ghana has been predominantly cash-based. With the rapid growth in digitalization, electronic payment systems have rapidly sprung up as a means of business transaction in Ghana in recent times, most institutions such as banks and insurance companies are making good use of this technology.
This is good for the economy, as it will improve productivity and facilitate a reduction in some of the longstanding inequities of a geographical nature within the population. The Bank of Ghana has introduced a number of reforms such as the launch of Universal QR code payment solution to expand the services in the payments system with the aim of achieving universal access to financial services.
The graph below shows some cashless transactions in Ghana

Data from the Bank of Ghana Payment Systems Oversight Annual Report, 2018
The upward trend clearly suggests that Ghana has made headway to become a cashless economy. However, Ghanaians have many questions in their mind like what exactly is a cashless economy? What are the different modes of cashless payments and its benefits in Ghana?
A Cashless Economy is a state where all the financial transactions are exchanged only in electronic digital form rather than physical banknotes or coins. History has made it clear to us that cashless transaction existed from the very day human beings came into existence. The barter system of trade existed when there were no cash. In Ghana's economy, cashless payments are made with debit cards, mobile wallet apps, internet banking, etc.
Different modes of cashless payment in Ghana
Mobile Wallet apps; these are mobile applications which allow the user to send, receive, and save money in your wallet. According to the Summary of Economic and Financial Data published by the Bank of Ghana in May 2020, the total value of mobile money transaction has increased from GH¢23.4billion recorded in March 2019 to GH¢33.8billion within the same period in 2020.
World Health Organization reported that exchanging of physical cash increases the risk to contracting the Covid-19 virus. This prompted the Bank of Ghana to cancel charges on mobile money transfers not exceeding GH¢100 and also to raise transaction limits with the aim of attracting people to adopt mobile money payment over cash. Furthermore, mobile money users can pay various utility bills like water and electricity bills and airtime recharge directly from the mobile money platform.
Universal Quick Response (QR) Code; it's a two-dimensional code that has a pattern of black squares which are arranged on a square grid. Ghana became the first African country to have introduced a universal QR code after the Central Bank of Ghana launched it with HPS. The harmonization of QR codes on a national level means Ghanaians can make payments to merchants from multiple funding sources like mobile wallets, cards or bank accounts.

In Ghana, both the smart and non-smart phones users can make payment through this QR codes. Merchants can also receive payments instantly, either via a static or via a dynamic QR code.
Electronic Banking; E-banking has brought about a revolution in the functioning of banks in Ghana as it offers major opportunities to banks and their customers. This has made the transition to electronic banking a necessity for banks in order to be viable. Ghana has made progress in the adoption of electronic banking. According to the Payment Systems Oversight Annual Report 2018, the total value of Internet Banking transaction has increased from GH¢2,286,702,322 recorded in 2015 to GH¢6,267,223,830 in 2018.
Point of Sales (POS) Terminals and Banking cards; A Point of Sales (POS) Terminal is a portable machine used to accept bank cards of payments for goods and services. It allows you, as a cardholder, to have real-time online access to funds and information in your bank account through debit cards. However, the scope of Point of Sales (POS) is expanding as these services are now available on various mobile platforms via the internet. There are many reputed names like MasterCard and Visa when it comes to banking cards in Ghana.
Benefits of a cashless Payment
It's an efficient tool to fight corruption; according to Ghana Integrity Initiative (GII), the country loses close to $3billion to corruption annually. This is where cashless payments play a crucial role. Cashless payments can become one of the greatest means to fight corruption and organized crime in Ghana. If all the people were connected via end-to-end payment infrastructure that makes a cashless environment, then there would be complete transparency in the flow of money.
Reduced costs and business risks; cashless payments eliminate several business risks at a time such as theft of cash by employees, counterfeit money, and robbery of cash. Moreover, it also reduces the costs of security, withdrawing cash from banks, transporting, and counting.
Transaction speed; making cash payments is time-consuming for customers as well as the merchant or employee. That's the reason why many businesses have decided to go cashless so that they can leverage faster transactions and increased efficiency. Some Retail shops in Ghana have decided to receive cashless payment and found out that it resulted in faster transactions, lower waiting times, and reduced end-of-day reconciliation time. Faster transactions also led to enhanced customer satisfaction, increased revenue, and fewer errors.
Conclusion; Ghana's fully cashless economy appears to be a mirage. But with major reforms by the government and the Central Bank involving new ideas and constant expansion in existing technologies, there might be faster, more transparent and secure cashless payments in the near future. But only time will tell when Ghana will truly become a cashless economy.
Authors;
Edmund Obeng Amaning is a researcher/consultant. His research interest includes Finance and Monetary economics, Public finance and Energy. Contact: [email protected]
Cell: +233 54 347 5499
Justice Ohemeng-Boakye is a banker with a strong knowledge in Clients and E-banking services. He is a researcher and holds a Master's degree in Economics. Contact: [email protected]
Cell: +233 24 519 2745.