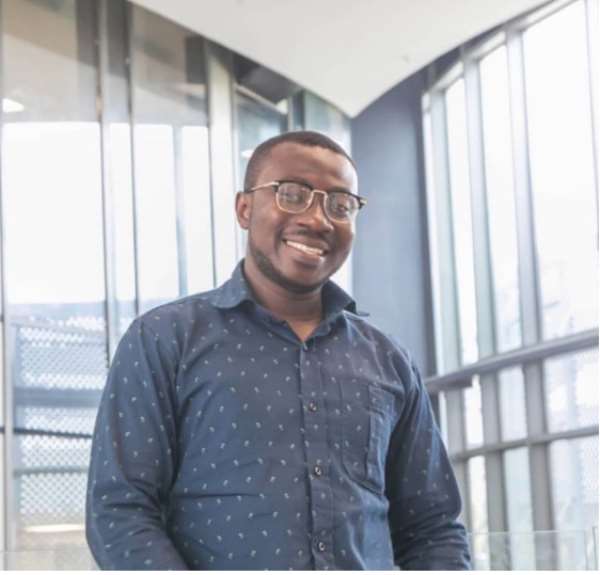 Emmanuel Amoah-Darkwah, Economist
Ghana's Finance Minister Ken Ofori-Atta is scheduled to present the 2020 Mid-Year budget on 23rd July, 2020 in accordance with Article 179 of the 1992 Constitution and the Public Financial Management Act 921. The 2020 budget is themed 'Consolidating the Gains for Growth, Jobs, and Prosperity for all' with the following macroeconomic targets; overall real GDP growth of 6.8%; non-oil real GDP growth of 6.7%; inflation of 8%; fiscal deficit of 4.7% of GDP; the primary surplus of 0.7% of GDP and gross international reserves to cover not less than 3.5 months of imports of goods and services. These targets will likely not be achieved as a result of the Covid-19 pandemic.
In my article titled 'Resuscitating Ghana's Economy After Covid-19 Pandemic', I enumerated a number of funding sources government has earmarked which include; US$ 100 million for Covid-19 Alleviation Program (CAP), GHȼ1,250 million from Ghana Stabilization Fund, GHȼ10 billion in direct emergency funding from Bank of Ghana, GHȼ 500 million from the sale of non-marketable securities, adjustment of expenditure by GHȼ1,248 million, US$ 100 million from World Bank; IMF Rapid Credit Facility of US$ 1 billion.
Others are; reduce the proportion of Net Carried and Participating Interest due GNPC from 30% to 15%; amendment of the PRMA to allow a withdrawal from the Ghana Heritage Fund to undertake urgent expenditures in relation to the Coronavirus pandemic. Covid-19 National Trust Fund was also set up to help in the fight against the pandemic. The big question is, how has government used these funds?
Aligning revenue to expenditure
In the 2020 budget, government envisaged to raise GH¢ 67,071,159,908 billion and spend GH¢ 84,508,862,873 billion with a budget deficit target of 4.7% to GDP but these targets will be missed. In the finance minister's statement to parliament in March 2020, government projected that, Covid-19 pandemic will cost the economy GHȼ9,505 million (2.5% of revised GDP). This is a result of significant shortfalls in petroleum receipts, shortfalls in import duties, shortfall in other tax revenues, increased health- related expenditures and tight financing conditions. According to the Ghana Statistical Service (GSS), government revenue for first quarter 2020 was short by GH¢ 3.6 billion while expenditure for the same quarter was GHȼ 20.8 billion- representing year-on-year growth of 33%. The mid-year budget review will give the fiscal authority the opportunity to revise macroeconomic targets and present a comprehensive economic recovery program. Election years in Ghana have been characterized with fiscal slippages and this year will not be an exception partly because of Covid-19 pandemic but managers of the economy should not sacrifice Ghana's medium to long term prospects for short term pandemic mitigating measures.
'V' or 'U' Shape Recovery?
Economists are divided on whether countries globally will experience a 'U' or 'V' recovery after the coronavirus pandemic. A 'V'-shaped recovery is marked by a steep, dramatic decline in the economy (the first half of the 'V'), followed by an equally rapid upturn, mirroring the preceding drop in speed and intensity (the second half of the 'V').
This is the best-case scenario, constituting a strong recovery. On the other hand, 'U'-shaped recovery means that after the economy falls off a cliff, it'll hang out at rock bottom for a while, potentially up to two years, and then eventually climb back to normal—as we saw with the Great Recession of 2008. With a 'U'-shaped recovery, we can expect economic hardship to persist until at least late 2020 and likely into 2021, but we can take comfort in the fact that an upswing will come.
According to the IMF World Economic Outlook Update, June, 2020, world output is projected at -4.9% in 2020 and 5.4% in 2021. In Sub-Saharan Africa, GDP growth is expected to decline to -3.2% in 2020 from 3.1% in 2019 but will reach 3.4% in 2021.
In Ghana's case, government has projected a 1.5% growth this year from an earlier projection of 6.8%. Countries globally have been hit by this pandemic but economic recovery hinges on the structure of the various economies and containment strategies. In countries that are dependent on severely affected sectors, such as tourism and oil have been worst affected.
Reliance on external financial flows, including remittances and pre-crisis growth trends will determine how fast they recover. Ghana's finance minister in an interview with Joy FM opined that it will take up to 3 years to recover. It is safe to predict that; Ghana's economic recovery will be 'U' shape if a formidable plan is implemented.
Ghana's economy grew by 4.9% year-on-year in the first quarter of 2020 compared to 6.7% in the same period last year according to the GSS. The Services sector recorded the highest growth of 9.5% followed by the agriculture sector with 2.8% while the Industry sector recorded an unimpressive growth of 1.5% which can be attributed to the measures put in place in the fight against COVID-19.
The government should pay attention to Africa Center for Economic Transformation's (ACET) Policy Priorities for Africa's Recovery, Growth, and Transformation which include; resource mobilization and management, governance, effectiveness and transparency, business, and investment environment and digital innovation and entrepreneurship.
Emmanuel Amoah-Darkwah
Economist