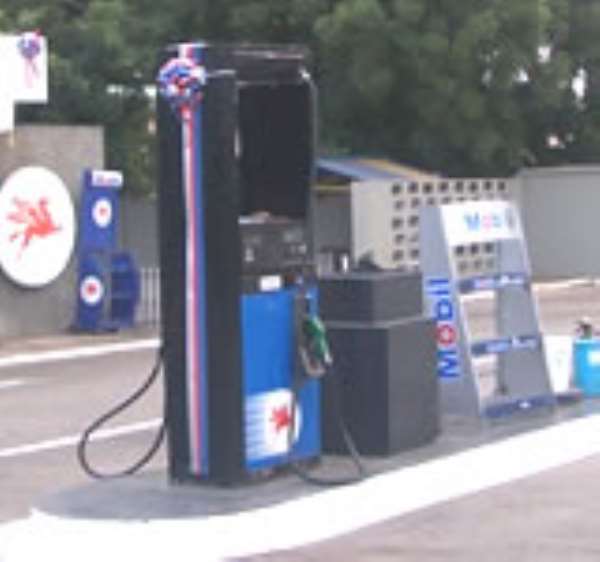 The reduction of taxes on petroleum products by Parliament on Friday through the passage of two legislations has however not yet had any effect on the prices set by Oil Marketing Companies (OMCs).
The Debt Recovery (Tema Oil Refinery Company) Fund (Amendment) Bill 2006 and Customs and Excise (Duties and other taxes) (Amendment) (No.3) Bill 2006 were passed on Friday under Certificate of Urgency.
The passage of the bills reduced the price of petrol per gallon from 42,000 cedis to 40,000; kerosene from 34,000 cedis per gallon to 32,000 cedis; gas oil (diesel) from 38,000 cedis per gallon to 37,000 cedis and LG from 110,000 cedis per kilo to 100,000 cedis.
However, since the bills have not received Presidential Assent to become a law which can be enforced, the OMCs are maintaining their prices.
A visit to some filling stations in the metropolis showed that prices of petroleum products remained the same.
Kwame Antwi-Adjei, Coordinator of the OMCs, said that the companies were waiting for the President to give his assent to the bill after which the new prices would be factored into their pricing mechanism.
For his part, the chairman of the Ghana Road Transport Coordinating Council, Kojo Adom Moses, said the price changes resulting from Parliament's action were not significant enough to warrant a review in transportation costs.
He said that a holistic approach was needed in arriving at fair prices.
Mr. Moses noted that with the ongoing Middle East crisis, it was important to adopt a wait-and-see attitude to access the situation.
"It is not fair to quickly reduce prices only to come back after three or four weeks and increase the prices again," he said adding that with the current unrest, "there is no guarantee that petroleum prices will not go up further."
Following the recent increment of petroleum products on July 20, between 10 to 15 percent, 'trotro' and taxi fares should have gone up by between 100 cedis and 300 cedis. However, most 'trotro' and taxi drivers have increased their fares by 500 cedis.