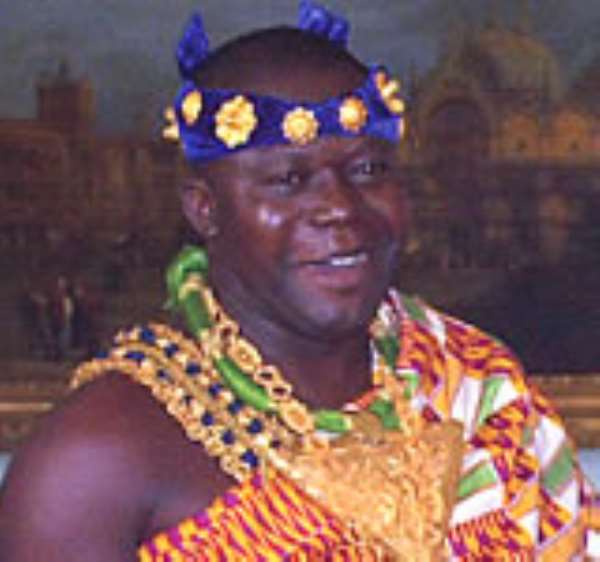 THE Asantehene Otumfuol Osei Tutu II, is in Morocco on a visit at the invitation of King Mohammed IV, King of Morocco.


He is accompanied by a 32-man retinue made up of chiefs from the Asanteman Council and traditional horn-blowers.
Otumfuo Osei Tutu will be the Special Guest of Honour at Morocco's National Day celebration this Sunday.
The day also marks the seventh anniversary of King Mohammed's ascension to the throne, and the event will be attended by Princes from Saudi Arabia, Yemen, Qatar and the Emirates.
George Osei-Antwi, media relations manager at the Manhyia Palace, told the Times on Wednesday that King Mohammed sent down a plane to fly the Asantehene to Morocoo.
He said that as part of the programme, the Asantehene will call on King Mohammed today, and also meet the Ghanaian communities in Marrakech and Casablanca when he pays a visit to those communities.