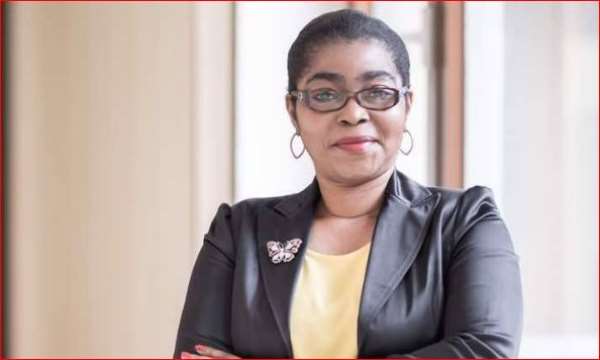 We are delighted to hear the news of the appointment of Her Excellency Rose Christiane Ossouka Raponda, as the first female Prime Minister of the Republic of Gabon. Sixty (60) years after independence, we have reason to celebrate the breaking of a glass ceiling in the Central African Country.
On behalf of all the students and youth in Africa, say we "okili mbia" to you for this great accomplishment. We extend to Madam Ossouka Raponda, our heartiest congratulations on her historic appointment as Prime Minister, the second highest executive office of the Republic of Gabon.
The All-Africa Students Union (AASU) greatly welcomes her appointment to the office of Prime Minister. We are of the opinion that, this record appointment will inspire many young girls to believe that hard work and an excellent attitude pays off in the long run. AASU hopes that Madam Ossouka Raponda's appointment will be yet another cause to deepen the role of women as decision-makers in public and corporate governance in Africa. We are convinced that, her incalculable wealth of experience in public service, as Mayor of Libreville and Minister of Defense will prove invaluable in her new role as Prime Minister.
Her appointment comes at a time when the cry and struggle for greater inclusion in governance and decision making across the length and breadth of the Africa continent cannot be over emphasized. We are confident that her appointment holds glad tidings for all young girls and the youth.
We wish Her Excellency Rose Christiane Ossouka Raponda, nothing short of success in her new position and will be counting greatly on her sterling history in public service to bring about the much-needed reform in our education, key amongst them will be to remove all the structural inequalities in the education ecosystem and make education available to all in Gabon.
Once again, congratulations, Madam Prime Minister.
Signed,
Peter Kwasi KODJIE
Secretary General
All Africa Students Union (AASU)
ALL-AFRICA STUDENTS UNION (AASU) OVERVIEW
The All-Africa Students Union (AASU), formed in 1972, organizes all students in Africa – from the basic level to Institutions of higher learning. The Union has presence in all 54 African Countries, albeit, headquartered in Ghana under a headquarter agreement with the Government of Ghana. AASU's core activities are focused on a broad range of issues affecting students or have the tendency to affect students, including but not limited to the 7 strategic priorities of the Union - Education & Students Rights, Capacity Building, Gender Advocacy, Environment & Climate Action, Pan-Africanism & African Culture, Migration & Mobility, Democracy & Good Governance.
AASU's Strategic Priorities are fully aligned to the UN and AU's development priorities as articulated in the Sustainable Development Goals (SDGs) and Agenda 2063 respectively. In addition, these priorities complement the global efforts to build a relevant contemporary human capital, capable of fitting into the global citizen ecosystem. In the year 2000, the UN awarded AASU a certificate of merit in recognition of the Union's efforts at advancing students' rights and championing the democratization of education across the African Continent.
See: http://www.un.org/press/en/2000/20000410.dev2241.doc.html
For further information please refer to our website at www.aasuonline.org