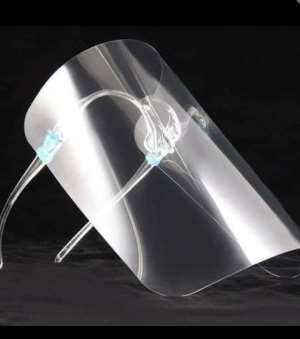 The Chief Executive Officer of Literacy Ambassadors Ghana, Mr. Mathias Tulasi, has condemned Ghanaians wearing face shields for fun and refusing to wear nose mask.
His full statement below
The Coronavirus (COVID-19) pandemic is currently having a significant adverse impact on our economy as a nation.
As such, the government is seen implementing some fiscal measures in order to mitigate the adverse effect and providing some relief for businesses and households, etc.
It is, therefore, imperative and prudent on our part as a nation to act responsibly in order to get out of it quickly in order for things to become normal.
It is, therefore, sad seeing fellow Ghanaians wore face field shield without nose mask deceiving themselves that they are protecting themselves or fighting against COVID-19.
Some have taken it to be fashion and using it gradually to replace the nose mask which is suicidal.
I am calling on the NCCE as a matter of urgency to educate the public on issues regarding the use of the face shield in order to avoid abuse of it because people using face shield without nose mask increases the risk of one contracting COVID-19.
Let us all adhere to the safety protocols against COVID-19 and stop all ugly practices such as wearing face shield without nose mask.