A fourth-year student of the Regional Maritime University, Tema, Raphael Olakunle Awosika, has won this year's African Organisation for Standardisation (ARSO) Essay Competition.
Raphael Awosika is studying Port and Shipping Administration at Regional Maritime University.
Nyameyie Wobil, a first-year Agricultural Science student of the Kwame Nkrumah University of Science and Technology (KNUST), was the 1st runner up, with Elorm Richil Afia Mawuenyega, a third-year Bachelor of Law student at Central University College Miotso-Dawhenya as 2nd Runner up.
The competition, just as in the previous years, was open to University and College Students under the age of 35.

Winner Of The 2019/2020 ARSO Essay Competition At National Level, Raphael Olakunle Awosika, Fourth-Year Student Studying Port And Shipping Administration At Regional Maritime University, Tema.
The theme for the 2019/2020 year was "The role of Standardisation in resolving and addressing the socio-economic issues for the Refugees, Returnees and Internally Displaced Persons and creating durable Solutions to Forced Displacement in Africa".
The Competition has 3 categories of winners including the National, Regional and Continental levels.
ARSO is Africa's intergovernmental standards body formed in 1977 by the OAU (now AU) and UNECA in Accra, Ghana. Its fundamental mandate is to originate tools for standards development and harmonization in addition to ensuring their implementation to enhance Africa's internal trading capacity, increase Africa's product and service competitiveness globally, and uplift the welfare of African consumers as well as standardization forum for future prospects in international trade referencing.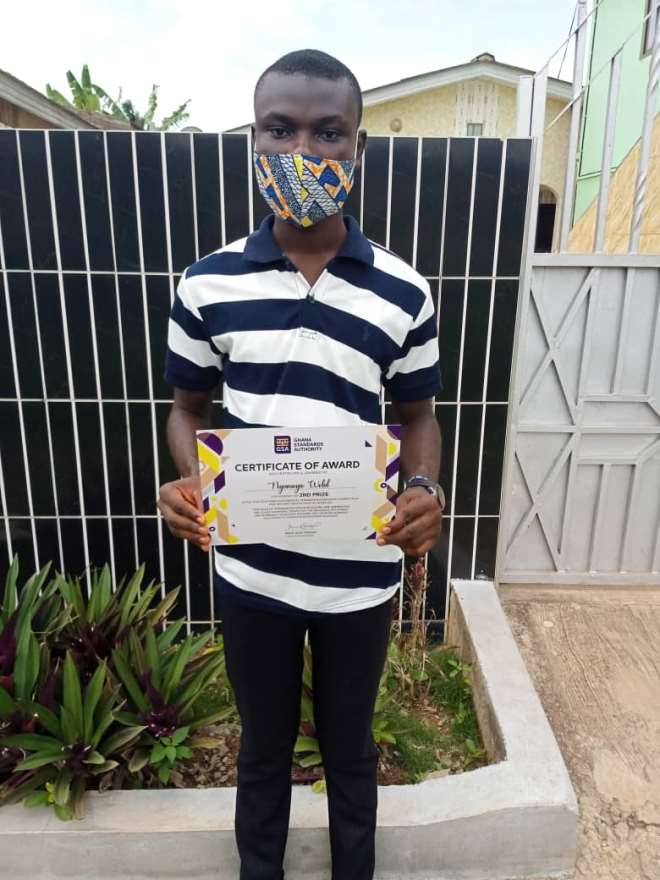 1st Runner Up, Nyameyie Wobil, First-Year Student Studying BSc. Agricultural Science At KNUST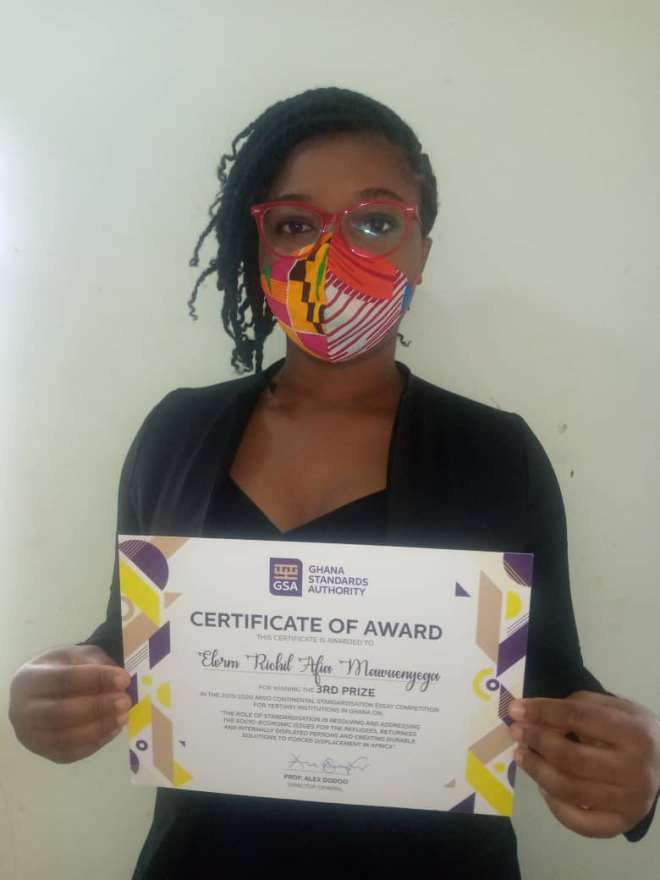 2nd Runner Up, Elorm Richil Afia Mawuenyega, A Third-Year Bachelor Of Law Student At Central University College Miotso-Dawhenya