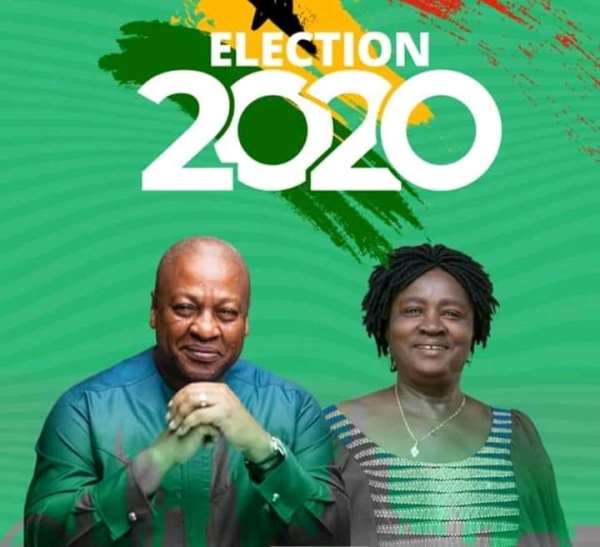 The Western North Region's Deputy Regional Treasurer of the NDC, Mr. Thomas Ayisi Kumah, has asserted that the selection of professor Jane Naana Opoku Agyemang as the running mate by the flag bearer of the party is a spiritual revelation to John Mahama inspired by the Late professor John Evans Mills.
Speaking on NDC HOUR a program on Trickie FM at Enchi. Mr. Ayisi Kumah is quoted to have said:
"The selection was a revelation to the flag bearer by the late professor and therefore there is no wonder the announcement has sent shivers through the spine of the NPP".
He continued to say that, " It is God sent, hence difficult for the NPP to comprehend because the woman is to change the battlefield and bring dignity to our body politic and the position which has been greatly dented by Dr. Bawumiah with propaganda and lies"
He, therefore, called on all women, gender advocates, academia, civil societies and Ghanaians in general to support the candidature of the duo to solve the deteriorating education system, empower the Ghanaian woman, bring homemade solutions to the hardship ordinary Ghanaians are going through and relief Ghana from the insensitivities of the Nana Addo administration.