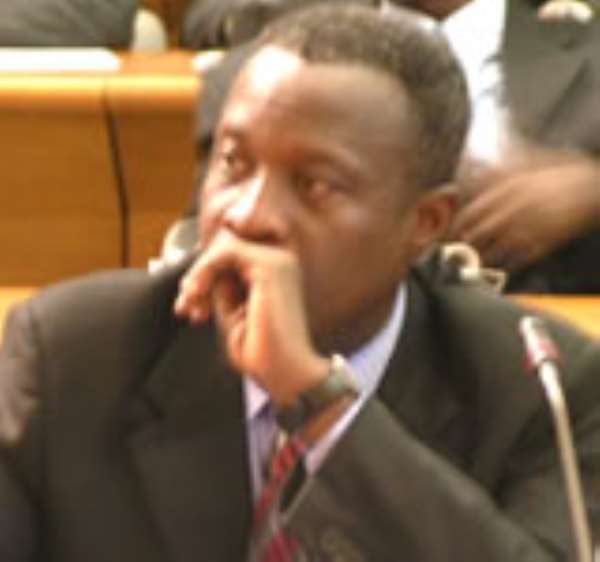 The Ministry of National Security is to establish a Financial Intelligence Centre (FIC), in a bid to check money laundering and terrorist financing.
Sector Minister, Francis Poku said the Centre will not replace other intelligence agencies of government but would be a data analysis centre, which will be expected to analyze fully data available to it and convert, same to tangible information that other state investigative organs can use for purposes of enhancing their work outputs.
He was addressing the closing session of a three-day workshop on the Anti-Money Laundering and Proceeds of Crimes Bills in Accra.
The two bills when enacted into law will minimize money laundering and take the illegal profits out of crime and prevent people from enjoying the profit from their criminal activity.
The Government has therefore selected the Ministries of Finance and Economic Planning, the Interior and National Security and lead agents to work for the enactment of the bills into law. The Anti-Money Laundering Bill is expected to be passed by November this year while the proceeds of crime bill is still before cabinet.
The three-day workshop is intended to enable stakeholders and enacting bodies to share ideas on the way forward for the accelerated passing of the bill into law.
The Minister said the security of nations continue to be threatened by such activities of persons engaged in money laundering and converting the proceeds into assets.
He admitted that Ghana was facing additional threats due to the hugely cash-based economy it operates and the magnitude of the informal sector and misuse of its porous borders by unscrupulous people.
The National Security Minister said when government came into office in 2001, it was confronted with a number of economic crimes, but the absence of an FIC led to the waste of substantial time.
"If there had been a financial intelligence centre, the onus would have been on it to undertake that aspect of intelligence work," he added.
Mr. Poku said his ministry was still in discussion with the Ministry of Finance and Economic Planning on how to make the FIC credible, independent in its operations and function in the eyes of the international community.
The government of Ghana in collaboration with the British High Commission, German Embassy and the United States Treasury organized the workshop.
The Central Bank in a statement resolved to work in ensuring that the bills when passed into law would be fully administered within systems and standards set out by the Bank of Ghana.