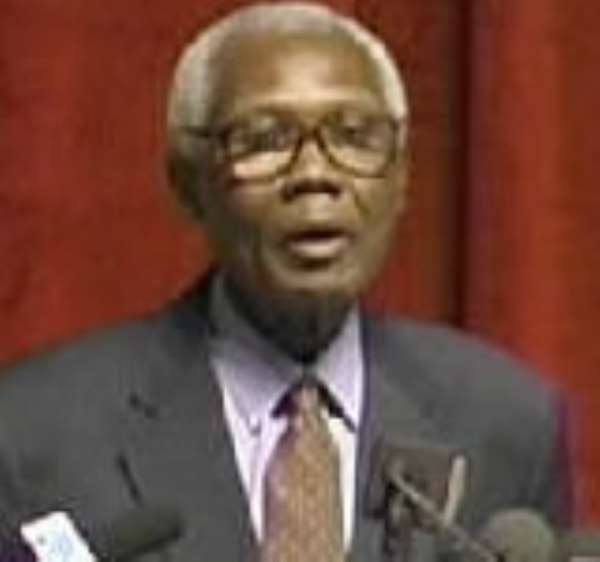 The People's National Convention (PNC), on Saturday sent a message of condolence to the family of the late Justice D F Annan, former Speaker of Parliament.
A statement signed by Mr Gabriel Pwamang, General Secretary, said the party learnt with shock the news of the death of the former Speaker, saying that it was sad that death had once again robbed Ghana on of one of its illustrious sons.
"Death has deprived us of a valuable asset whose knowledge and experience would have been invaluable to any government," it said.
The PNC, however, consoled the family and prayed that they "take solace in the fact that their family member led a worthy life in public service and had left his footprints on the nation of Ghana, difficult to erase."
The statement said the PNC acknowledged the critical role of the late Justice Annan in the governance of the country and particularly ensuring that Ghana returned to constitutional rule following the regime of the Provisional National Defence Council (PNDC).
It said being the first Speaker of the Fourth Republic; the late Justice Annan played a skilful role in consolidating Parliament to play its role in democratic governance after several years of its absence from governance in the country.
The statement said the PNC also sympathized with the National Democratic Congress (NDC), to whom the Late Justice Annan was closely associated. "There is no doubt that they have lost another great assert soon after the death of their first National Co-Chairman, Mr Munufie. We know it will be difficult to fill the vacuum created by the losses, but we wish you the best as you prepare for the funerals to honour the fallen heroes," it said.