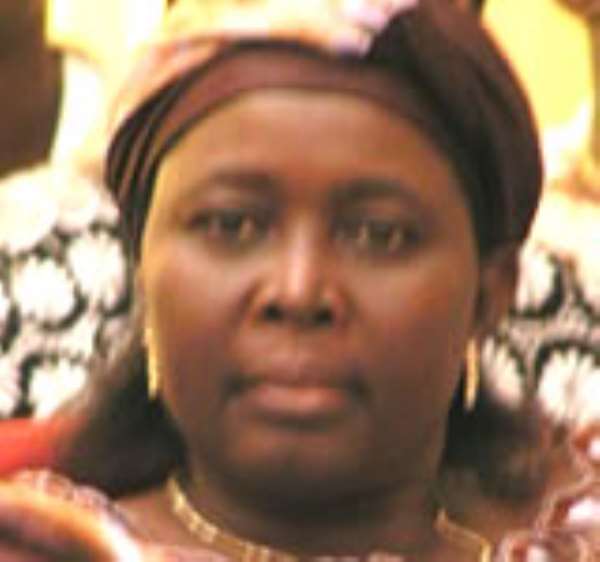 The Minister of Women and Children's Affairs, Hajia Alima Mahama, has called for pragmatic policies and legislations in the country to protect children from child labour.
"The increasing spate of violence against children has become an issue that needs an urgent and pragmatic solution," she said, adding that in order to achieve it, a comprehensive action plan was necessary to protect children from violence in the area of child labour in Ghana.
Hajia Mahama said this at a dissemination and validation workshop at Amasaman, near Accra on research findings on the impact of stone quarries and gravel winning on child labour in Ghana.
The research, which was commissioned by Action Aid Ghana (AAG) in the Ga East and West Districts of the Greater Accra Region, was aimed at finding out the extent to which child labour is being used in stone and gravel winning, the causes and the impact on children involved and the livelihood of residents in the affected communities.
Hajia Mahama explained that for Ghana to be able to develop such a pragmatic action plan to address the threat of child labour, there is the need to be research to find out "the true nature of the problem".
In spite of legislations, she observed that children are still engaged in income earning ventures that threaten their development, noting that the child labour survey 2003 showed that 30 per cent of children between 5 and17 are engaged in an economic activity.
She attributed the persistent of child labour in the country to poverty, exploitation by adults, children's own choice as a result of ignorance and lack of parental guidance, parental neglect and rural urban migration among others.
She indicated that the worst forms of child labour in the country include child domestic servitude, child commercial sex work illegal mining and child trafficking.
She therefore said that it is imperative to protect and preserve the interest of the children who she said are the backbone and the future leaders of the country.
She said the problem cannot be tackled by government alone and called on all stakeholders to complement government's effort. She commended Action Aid for the efforts being undertaken to reduce child labour.