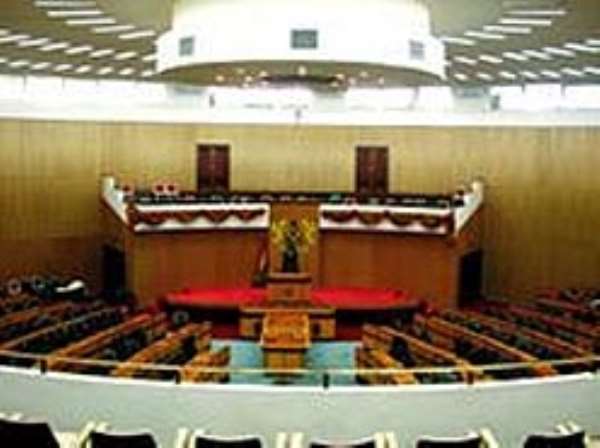 The Commonwealth Parliamentary Association (CPA) of which Ghana's Parliament is a member, would hold its 37th Africa Region Conference in Accra from July 28 to August 5, 2006.
It would run under the theme: "Health and Vitality for Development: Parliament at the forefront of the Global Fight against HIV/AIDS and Poverty."
At a press conference in Parliament House, Deputy Majority Leader and Chairman of the CPA Planning Committee, Abraham Osei-Aidoo, said about 150 delegates from national, provincial and state territorial Parliaments would converge in Accra for the conference.
He said officials and observers from other regional groupings; Commonwealth Secretariat as well as spouses of Speakers of Parliaments would attend.
According Mr Osei-Aidoo the CPA existed among other things to promote knowledge and understanding about Parliamentary Democracy and respect for the rule of law, individual rights and freedoms.
"One of the platforms created over the years within the Association to enhance dialogue and exchange of ideas is the annual conference held at both regional and international levels."
He said topics that might come up during the conference would include: "Regional Integration - The Way Forward in Poverty Reduction"; "Control of HIV/AIDS in Africa" and "50-50 Representation of Women in Decision-Making Bodies: Is CPA Africa Ready?"
The rest are "Parliamentary Supremacy and Judicial Independence" and "Separation of Powers: Is Africa on track?"
Mr Osei-Aidoo said other activities lined up for the conference would include pre-conference tours, which would take delegates out of Accra to selected tourist sites in the Ashanti, Central, Eastern and Volta Regions.
He said a Media Sub-Committee for the conference was being chaired by Madam Akua Sena Dansua, a Deputy Minority Whip, to handle all issues concerning the media.