Ghana Is Committed To Strengthening Diplomatic Ties - Akufo-Addo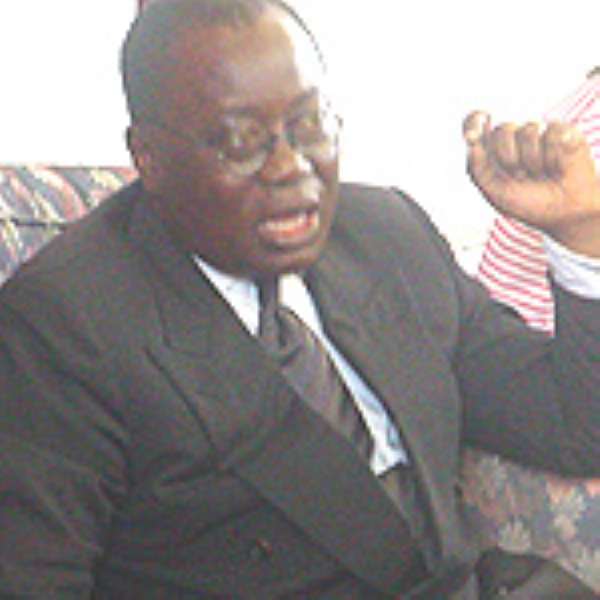 Nana Addo Dankwa Akufo-Addo, Minister for Foreign Affairs, Regional Integration and NEPAD
Nana Addo Dankwa Akufo-Addo, Minister for Foreign Affairs, Regional Integration and NEPAD yesterday reaffirmed Government's commitment to strengthening diplomatic ties with its development partners.
Nana Akufo-Addo said this at a luncheon held in honour of the outgoing Russian Ambassador to Ghana, Mr Valery Orlov in Accra. He recalled that the past four years were marked by a number of events in the sphere of Ghana-Russia co-operation, among them the visit of the Russian parliamentary and business delegation to Ghana.
This was a reciprocal visit to the high level Ghanaian parliamentary delegation to Moscow and St. Petersburg and the establishment of Ghana-Russia business association, now the Chamber of Commerce.
Nana Akufo-Addo congratulated the Ambassador for his tireless contribution to strengthening Ghana-Russia relations and bade him farewell.
Mr Orlov expressed his country's commitment to strengthening diplomatic and bilateral relations with Ghana and noted that the important developments that had taken place in the past few years in Ghana-Russia co-operation would add new dimensions and give strong impetus to the relations between the two countries.
He said the level of stability of the macro-economic situation in Ghana achieved within the last years convincingly showed the necessary conditions for development.