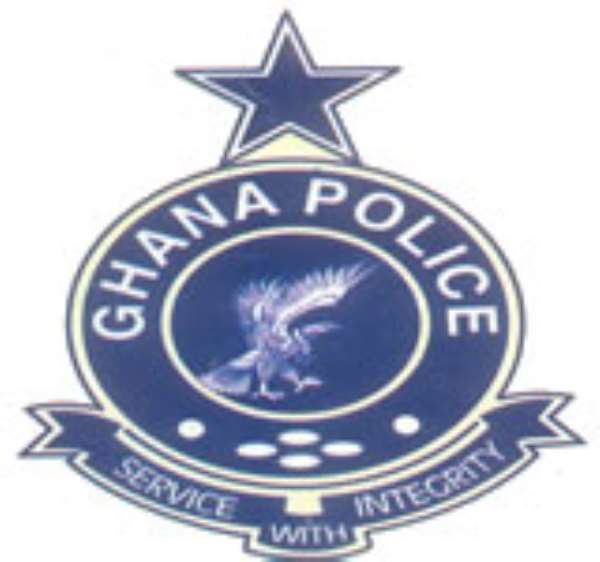 Police Inspector Andrew Vortia of the Accra Regional Command, has been arrested by the Police Intelligence and Professional Standards Bureau for allegedly defrauding a number of people.
Some were defrauded on the pretext of providing them with visas. With others he allegedly collected money from them with the promise of assisting them to secure auction vehicles from various police stations.
Chief Inspector Freeman Tettey of the Police Public Relations Directorate said Vortia was interdicted in 1999 for allegedly defrauding a number of people. The case is still under investigation.
He said that preliminary investigations into a number of fresh complaints about Vortia's activities had revealed that the Vortia collected 200 million cedis and 2,500 dollars from some individuals with the promise of securing visas for them or purchasing vehicles parked at the Police Headquarters, the Criminal Investigations Department or other police stations which he claimed were to be auctioned.
He said Vortia further stood as a front man for one Robert Bowers to defraud one Rose Quansah of over 23 million cedis.
"He also stood as a guarantor for the payment of an amount of 6.5 million cedis but the person for whom he stood surety absconded," Chief Inspector Tettey said.
He added that the suspect invited two of his victims to the Police Headquarters and kept them waiting at the reception while he went upstairs and forged receipts for his transactions."
Chief Inspector Tettey said the police upon complaints from some of the victims of Vortia the police arranged a meeting between the complainants and Vortia at which Vortia was arrested.
Chief Inspector Tettey appealed to the public to cross-check from the Police Public Relations Directorate for information on sale of vehicles at the various police stations before entering into any transaction with any personnel.
He said the suspect will be put before court soon.