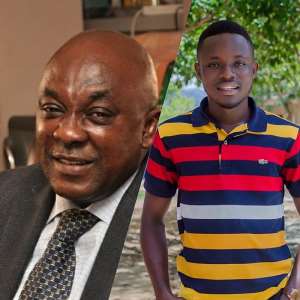 Olumanba Akwasi Kesse (Special Aide to Madam Akua Donkor) writes...
Honourable Carlos Ahenkorah's resignation is not enough, he must be penalised or incarcerated if possible.
How could a lawmaker like Carlos Ahenkorah breach COVID 19 safety protocols?
Ordinary Ghanaians who breached those protocols have been penalised. He is a lawmaker and he shouldn't be spared at all. Let's apply the equality before the law principle which can be traced in Article 17 of our Constitution.
He being asymptomatic does not mean he should be visiting Registration Centers or mingle with the poor civilians.
He must be brought to book.