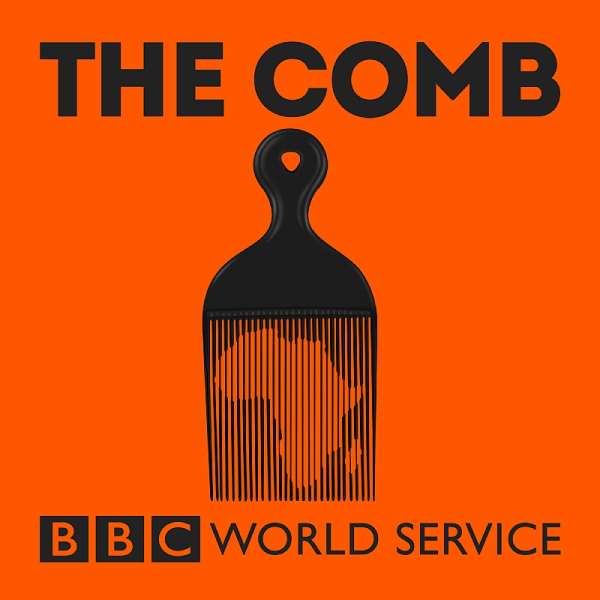 The BBC World Service has launched The Comb - a brand new weekly podcast for young listeners in Africa, presented by Zimbabwean journalist Kim Chakanetsa.
As the name suggests, Kim and her team will be combing the continent for the stories that matter. The podcast's mission is to unearth surprising, fascinating, and relevant stories. They won't be shying away from tackling tough subjects.
The Comb is made by the team behind the continent's leading radio brand, BBC Focus on Africa, known for its unrivaled coverage of the continent. The debut episode of The Comb will be looking at the impact of the coronavirus pandemic particularly on students and those starting out in their careers.
Presenter Kim Chakanetsa said: "The Comb is a thrilling opportunity for us to seek out stories and voices that might otherwise go unreported or unheard. It allows us to combine the depth of BBC Africa's journalism and the curiosity of our listeners."
The Comb will tackle a wide range of topics and reflect a broad geographic spread across the countries of Africa. Typical questions will include: 'What happens when a pandemic turns your life and the world upside down? Is African data missing from scientific studies? Why can't we talk about sex?' Listeners will be invited to suggest stories for discussion and investigation. We want to hear their views – The Comb is their podcast.
Bringing the best of BBC journalism, the podcast is available free from the BBC and most podcast apps. It will meet the needs of young mobile audiences across Africa and the diaspora.
Bilkisu Labaran, Editor BBC Africa News & Current Affairs said: "On behalf of BBC Africa, we at Focus on Africa are so proud to be the home of the first BBC podcast in English specifically for a younger African audience. Focus on Africa has continued to serve and connect our audiences on the Radio for 60 years, so we are very excited at the prospect of reaching a new audience through this podcast"
The Comb's theme music is composed by Kenyan music producer Eric Musyoka. The artwork is designed by Fred Martins, a Nigerian graphic designer.
Mary Hockaday, Controller, BBC World Service English said:"This is an exciting and extremely important podcast for the BBC. We're looking forward to reaching new young audiences – those who may not yet listen to the BBC or are new to podcasts. The brilliant team from Focus on Africa has been working very hard to share their expertise and fresh perspective on stories from Africa and we very much hope The Comb will be loved and owned by its community of listeners who will help guide the stories which are told and investigated".
You can listen to the first episode here:
https://www.bbc.co.uk/sounds/play/p08jpjh4
Embed the promo video for episode 1 here:
https://twitter.com/BBCAfrica/status/1278986337815756800
Episodes released weekly
Series 1: 18 episodes
The Comb will be available on most podcast and audio-streaming apps and at www.bbcworldservice.com/thecomb
For interview requests and further information please contact BBC World Service Group Communications: [email protected]
Notes to Editors
Kim Chakanetsa - Host
Kim Chakanetsa is an award-winning journalist from Zimbabwe. She joined the BBC in 2013 after working for CNN International and Associated Press. For BBC World Service, she currently presents a weekly radio programme called The Conversation, which brings together women from different countries who have a shared profession, passion or experience. She has also worked on a number of documentaries for the World Service. When not in the studio, Kim likes attempting complex recipes.
Fred Martins – Designer
Fred Martins is a self-taught visual artist and art director from Nigeria. He is also a medical doctor and trained at Crimea State Medical University and Lviv National Medical University. As an artist Fred Martins has created numerous posters on social issues such as climate and animals - and began his artistic career professionally in 2004. He has created several art series including 'Orange, Black and Freedom', 'Global Warming', and 'Aba Women Riot'.
Eric Musyoka – Composer
Eric Musyoka is a Kenyan music producer and sound engineer. After joining a rap group in high school, he started his musical career at Homeboyz Entertainment as their first producer and sound engineer. He went on to win the Kisima Producer of the Year award. His company Decimal Media has worked with Kenyan and international artists such as P-Unit, Just-A-band, Sauti Sol, Neyma, Diplo, Morgan Heritage and also for international brands such as Discovery Channel, Netflix, CNN, Universal Music and Coca Cola. Eric loves outdoor adventures and touring around Africa on his motorbike.
About Podcasts from BBC World Service English
BBC World Service is now a key player in the podcast market. The Global News Podcast is the BBC's most downloaded podcast. Death in Ice Valley, produced in collaboration with Norway's NRK and 13 Minutes to the Moon both became award-winning worldwide hits. Kalki Presents: My Indian Life, with Bollywood actor, Kalki Koechlin, has recently completed its second season. Other notable recent podcasts have included Fall of the Shah, 30 Animals That Made Us Smarter, The Hurricane Tapes, The Assassination, and Parentland.
About BBC Africa
BBC World Service's BBC Africa hub brings together the production of multilingual content about the continent on radio, TV, and online on bbcafrica.com . It delivers content in Afaan Oromo, Amharic, English, French, Igbo, Hausa, Kinyarwanda, Kirundi, Kiswahili, Pidgin, Somali, Tigrinya and Yoruba. BBC Africa ensures a pan-African approach to the output, offering its audiences opportunities to join the global conversation. It has teams based in London and across Sub-Saharan Africa.Follow BBC Africa on Twitter , Facebook Instagram and YouTube .
BBC World Service delivers news content around the world in English and 41 other language services, on radio, TV and digital, reaching a weekly audience of 319 million.