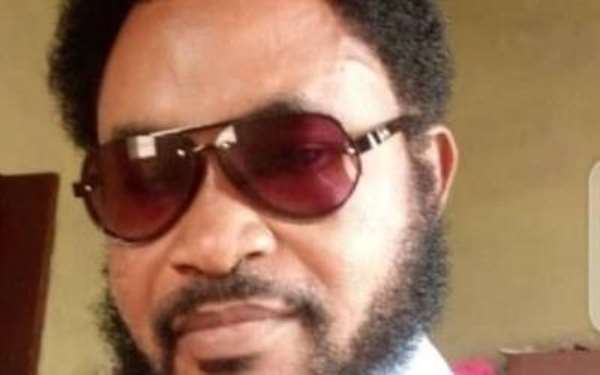 Religious advocate, Dr. Emmanuel Acheampong Manu, commonly Known as Lord Ayass Baba has charged Ghanaians to show reverence to the land.
Speaking in an interview with Sun TV GH on YouTube, he emphasized the need to make the land clean by desilting our gutters, desisting from pronouncing curses and above all showing gratitude to the land which he describes as a deity for providing all that we need.
He said, the earth is an active force that has life, and hence we need to respect.
According to him, all our physical sustenance depends on the land, the foods we grow and eat are all produced from the land, the water we drink is produced from the land, and our houses are all built on the land.
"The land has tremendous magnetic energy which energizes us when we walk on it barefooted. That is why there are so many medical benefits by walking or standing on the land barefooted.
"The great sea lye's on the land, Land is a productive entity that is why seeds grow when they are buried in the land, the land takes care of us so it must be treated well", Dr. Emmanuel Acheampong Manu noted.
He said the beginning of creation, the land was a very neat entity but human activities have polluted, making it untidy.
He further explains "this act of humans is not liked by the land as he adds that the outer space is positive (male) energy and the land is a negative (female) energy. The two energies combine to make our world balanced in polarity.
"To have a balanced world, the land should be treated with deep respect".
Dr. Emmanuel Acheampong Manu continues, "We as humans don't have complete control of the outer space but we have been entrusted to manage the land very well for our own good. When we sow a seed, we either pour water on it or rains fall on it so that the land will make it, Germinate and grow. This means pouring water on the land with a positive intension will provide us good tidings", he said.
The religious advocate has therefore encouraged Ghanaians to pour water on the land and make any supplication. He insists it will readily answer all requests the same way it answers requests when we pour water on the land to allow seed germinate.
He stresses that the hidden truth is the land is a deity and it's the closest deity to all humans. After completing our existence in this world, the land finally accepts us into her bosom. This he says is because we are particles of the land; our physical makeup is from the land so we are the land. Destroying the land is like destroying ourselves.