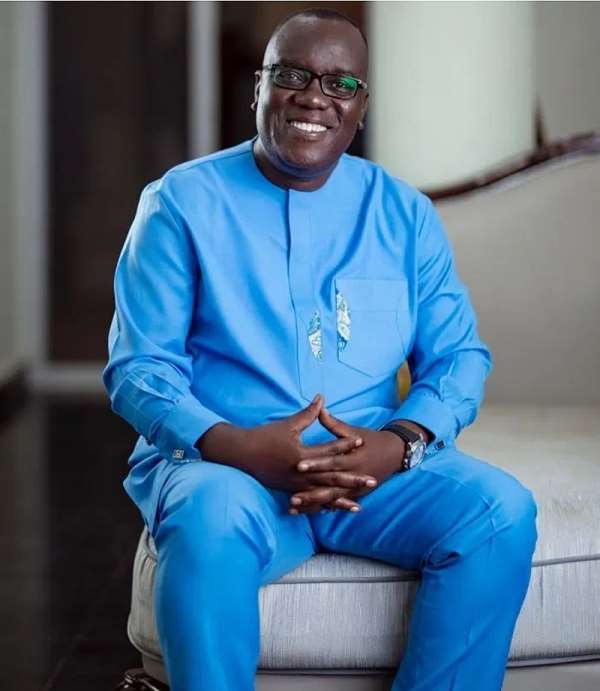 Today, July 1, 2020 did not end on a good note for me. But, of course, this has not been a particularly good year. Anyway, I was met halfway out of my early-evening nap by my wife with the mind-shattering announcement of the tragic and seismic passing of Mr. Kwadwo Owusu-Afriyie, the former Head of the Legal Services Department of the Ghana National Petroleum Corporation (GNPC), and later Deputy Chief Executive Officer (DCEO) of the same establishment. Mr. Owusu-Afriyie, 67 years old (some biographical sources erroneously claim that he was 77 years old), was also popularly known as "Sir John." At his death, the latter was the CEO of the Ghana Forestry Commission (GFC).
"We have a big funeral on our hands," my wife, who recently lost her own father, Mr. Richard Kofi Nyanyo-Mensah of Abutia, in the Volta Region, said solemnly to me just as I was about to lift myself off my couch with both forearms. "Who has died?" I asked almost casually but with a little bit of concern, nonetheless, thinking that perhaps it was one of the members of the Bronx, New York, Presbyterian Church of Ghana which my wife regularly attends. I am also a member of the Bronx Ebenezer Presbyterian Church of Ghana, but I am not in regular attendance. It is a habit that I have deliberately cultivated for quite sometime now, more as a calculated measure of staying out of trouble and the sort of rancid political shenanigans that make some of our church leaders, not necessarily peculiar to my local assembly of the Presbyterian Church of Ghana, believe that they can casually scam those of us deeply steeped in what they disdainfully call "The American Mentality" to accept that, somehow, we have absolutely no right to presume to lecture our Divinely Ordained and Certified Bosses of the Accra Headquarters of the General Assembly of the Presbyterian Church of Ghana on how to run the "Missionary Affairs" of Divine Providence, of our European patrimony.
This unsavory "American Mentality," we are told, treats the Church as a mundane business enterprise. I have decided that the best means to peacefully coexist with these "Missionary-Minded" professional Church Overlords, is to pretend as if, somehow, they really know what they are talking about most of the time, and actually have Saint Peter's Jesuit Key to lead us to Heaven. The reality, of course, could not be more farcical. Anyway, I asked my wife, almost reflexively, which member of our congregation had just passed away. "No, it is not a member of Ebenezer," she replied with hint of wistfulness in her voice. You see, our church has buried quite a few of our members and even a relative or two, recently, who belonged to our most intimate non-Presbyterian allied denomination, to wit, the General Conference of the Methodist Church of Ghana.
"No, it is your good friend, Sir John." How do you know? "Well, Joy News just reported it not quite a while ago." I sat curved-ball fashion in the couch, facing forward, and held my head in-between the palms of both hands, almost as if somebody had just hit my head with a brick. Then, almost as if she had seen the next question coming, my wife quickly added, "They say Sir John died of the Coronavirus." Then she proceeded to list the names of several reporters and newscasters who had confirmed that, indeed, Sir John was dead, including the names of Mr. Elton John Brobbey and Mr. Evans Mensah, the renowned Joy News Television anchor. I guess I need to quickly pen and put out a brief tribute to this brave and courageous man whom I greatly admired and respected before the charlatans and glad hands and damn hypocrites from both parties do. Then, almost as if my wife was seriously in doubt about the very bad news that she had just announced to me, she added, "Why don't you, first of all, find out for yourself if, indeed, Sir John is actually dead."
I mean, if Evans Mensah, of Joy News, is saying that Sir John is dead, then, definitely, the man must be dead. Then, somehow, I managed to gush with a little bit of enthusiasm and almost joy about the fact that not very long ago I had, in retrospect, almost prophetically paid the damn greatest tribute that I could ever have paid to Sir John, when I promptly set aright an imbecile of a turncoat internal political detractor who mischievously sought to take Sir John's pride of place as the "Foremost Akufo-Addo Kingmaker" away from the man, by foolishly daring to suggest that it was rather Mr. Ken Ofori-Atta, the current Akufo-Addo Finance Minister, who had crowned the soon-to-be President Addo Dankwa Akufo-Addo Substantive President of the Sovereign Democratic Republic of Ghana.
You see, Dear Reader, it was Sir John, the then-General-Secretary of the New Patriotic Party, Mr. Kennedy Ohene Agyapong would shortly engineer his ouster, who had brought an empty wheelchair to a press conference, synergistically accompanied by his putative political younger twin-brother, namely, Mr. Hopeson Adorye, in the wake of the second presidential-election debacle of the then-Candidate Akufo-Addo, and pontifically declared, to the annoyance of many internal political detractors, that whether Ghanaians or NPP party bosses liked it or not, "We will put a superannuated Nana Addo Danka Akufo-Addo in this wheelchair and campaign for him and ensure that Nana Akufo-Addo becomes the next President of Ghana!" It, of course, goes without gainsaying that in politics, money goes a long way in guaranteeing success, I told off that bad-ass Nigger turncoat infamous relative of Nana Akufo-Addo, a veritable backstabber of the latter, and added with a touch of panache, that, in the end, it was the dogged determination of diehard trench-war fighters like Sir John and Hopeson Adorye that invariably brought home the bacon, the crowns and laurels of victory.
*Visit my blog at: KwameOkoampaAhoofeJr
By Kwame Okoampa-Ahoofe, Jr., PhD
English Department, SUNY-Nassau
Garden City, New York
July 1, 2020
E-mail: [email protected]