President JOY Urges Mampong Constituency To Vote Adomako On 7th December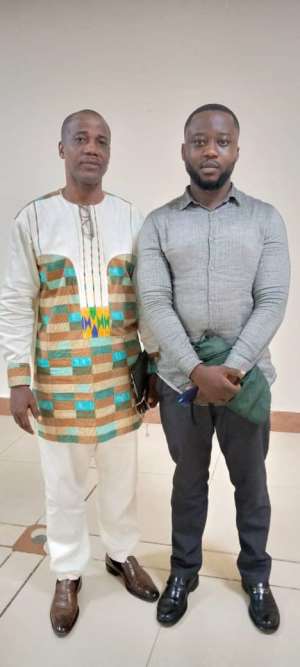 The Independent Presidential candidate 2012 & 2016 and for 2020 endorses Bright Adomako an Independent parliamentary aspirant to go for the Mampong seat.
According to JOY, the voices of the people must be great through able people who can champion the cause of the constituents. NPP/NDC have left huge cracks in our democracy and unity as people. The independent candidature seems to be the Saviour of the day, especially in this year's elections.
Everything JOY has ever done is in the interest of the nation. His moderate political view on issues has earned him a lot of trust and respect and as a result, many regard him a true statesman.
"We are going to support Bright Adomako beyond ground resources to carry out an effective campaign. We are going to help him steer Mampong in a stronger direction, fix the cracks left by tribal politics and partisanship.
Adomako is the right man to unify Mampong. JOY, therefore, urges every townsman, to support Adomako to end the NPP monopoly that has deprived the majority and rendered them voiceless.
#TheFutureIsBright
Below is the statement by JOY
JOY urges Mampong Constituency to Vote for Bright Adomako come 7th December
The 2020 elections will see more Independent Parliamentary Aspirants whose leadership fits into the Poet and Gardener style.
One of such Aspirants for the Mampong constituency is Bright Adomako, the only servant leadership and Unifier personality.
I urge all people of Mampong to demonstrate that indeed that they occupy the Silver Stool of Ashanti Kingdom and that they will no longer allow their children to maim one another due to Partisan divisive politics. No party should take Mampong for granted as the future is Bright with Bright Adomako as the 2020 MP for Parliament. I endorse Bright and I am for Bright and you are for Bright also. So we are for Bright Adomako because we cannot deny the Silver Stool.
By; JOY2012 and 2016 for 2020.