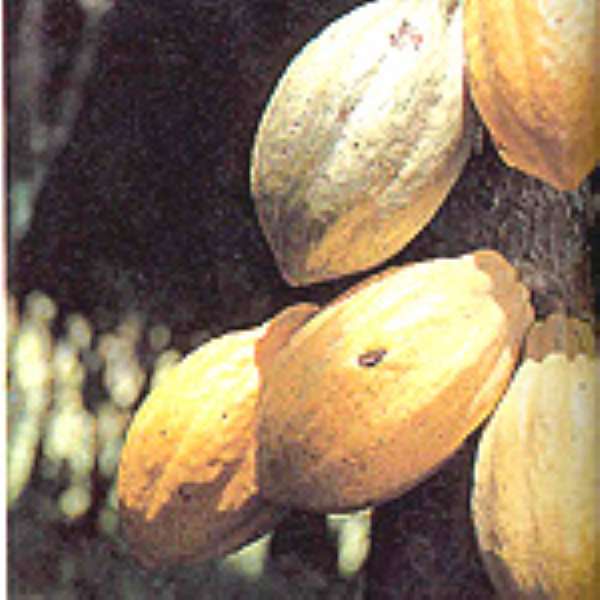 Cocoa Pod
The nutritional value of cocoa and its health benefits have again been stressed at a public function in Accra.
Speaking at a public lecture on "Health Benefits of Cocoa," the speakers called for more public awareness of the produce to encourage more people to consume cocoa drinks.
While the Special Adviser to the Minister for Finance and Economic Planning, Mr Robert K. Poku-Kyei, said a proposal had been made that cocoa drink be added to the menu of the national school feeding programme to encourage the consumption for the product among the youth, the Head of the Anatomy Department of the University of Ghana Medical School (UGMS), Prof Federick Addai, said plans had been drawn to conduct a study to find out whether cocoa drink could stop malaria.
He said studies had confirmed that cocoa drink would prevent celebral malaria, which kills a lot of babies in the country, explaining that about ¢1.5 billion would be needed to conduct the research. He urged Ghanaians to make it a habit to drink cocoa regularly for healthy living and not to wait until the research had been carried out.
Professor Addai, who delivered a paper at a public lecture organised by the Walker Foundation in Accra on the helpful benefits of cocoa said , however, that Ghanaians ought to be wary of people who, for purely commercial interest, had joined the bandwagon to promote the health benefit of Cocoa.
He said some had even gone to the extent of suggesting that cocoa could cure many ailments and that patients could replace their drugs with cocoa drink. He explained that cocoa facilitated the treatment of diseases because it supplied a lot of antioxidants to flush out free "radicals" during the process of digestion in the body.
Prof Addai, therefore, advised Ghanaians not to wait until they fell sick before resorting to the use of cocoa but to drink it while in good health to prevent them from falling sick.