NDC Is Totally Ignorant In The Fields Of Regionalism, Cooperation And Integration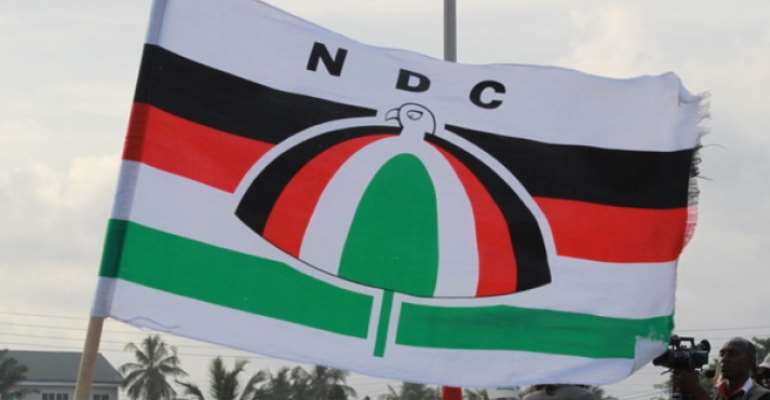 Nana Addo Dankwa Akufo-Addo, in his capacity as Ghana's Foreign Minister under the Kufuor-led NPP administration, made him the nation's topmost international relations public servant, has enormous wealth of knowledge in foreign policy formulation when it comes to Regionalism, Cooperation and integration.
He therefore wouldn't make a pronouncement bordering on these areas without knowing exactly what he is talking about.
Regionalism, Cooperation and integration
Regionalism simply refers to the various blocs like Economic Community of West African States (ECOWAS), Southern Africa Development Cooperstion (SADEC), European Union (EU), Association of South East Asian Nations,(ASEAN).
Cooperation simply means trading amongst States of a regional Bloc with movements of people, goods and services but with border controls and custom Unions of member States still in place.
Integration is when border restrictions are removed to allow free movements of people, goods/services and common customs union. Integration also includes common currency, tariffs, justice system and a parliament.
And this is why the President's latest address to the nation where he mentioned the ongoing voters' register exercise, has caused total chaos in the empty craniums of both ndc hierarchy and it's crass illiterate grassroot foot soldiers.
In his last address to the nation on progress of work on combating Covid-19, the voter registration exercise and resumption of educational calender for SHS students, the president said "were are not going to compile a West African voter register".
ECOWAS register
And following that pronouncement, ndc propagandists are running riot with the claims that the president was being hypocritical because the NIA card which is one of the baseline documents for the voters ID is labelled ECOWAS CARD.
Now, these ndc people, as Doctor Bawumiah has always maintained, never read, and even if they do, never comprehend anything. Indeed, the ECOWAS label on the card simply signifies the bearer's membership of a regional Bloc but not a form of ID to partake in internal political processes of member States.
What pertains in the ECOWAS Bloc is a form of integration but not in it's complete stage. There is custom Union and free movements of people, goods and services. There is also an ECOWAS parliament but there is yet to be a common currency.
The European Union
Indeed, the best global example of a regional integration is the European Union; but even that, citizens don't have the rights to participate in electoral processes of other member States.
For instance, the European Union, comprising 28-member states and considered the best form of integration with common currency, custom Union, trade/commerce, court and parliament; citizens of member States have EU IDs but are not entitled to vote in other member States.
Indeed, a rudimentary knowledge in the field of Regionalism and Integration will open one's appreciation of what is meant by ECOWAS CARD.
However, due to acute blokheadedness, these ndc propagandists think the ECOWAS CARD insignia on our IDs means we should equally compile a voter register that enables citizens of all ECOWAS Member States to participate and vote in our electoral process.
Our passports
By this logic, therefore, our Ghanaian passport which has a global outreach, means we should equally compile a voters' register that encompasses citizens of all countries on the planet.
Strangely, there are PhD holders in ndc that are also making this argument that our national ID has ECOWAS on it and therefore the president was wrong in saying we're not compiling an ECOWAS register.
Foreign policy objective
The Kufuor-led NPP administration had a foreign policy objective of GOOD NEIGHBORLINESS; the Nana Addo Dankwa Akufo-Addo-led NPP administration has a foreign policy objective of GHANA BEYOND AID.
On the other hand; Atta-Mills had "Dzi wofie Asem" which practically meant nothing; while John Mahama's foreign policy objective was "Dzi bi Ma m'endzi bi" which means 'chop make I chop'.
This clearly demonstrates that while the NPP has always had, and steadfastly pursued globally accepted foreign policy objectives, the ndc, due to lack of knowledge, is beat about the bush with abject nonsensical.
Serial number
Again, I heard some ndc bigots on air yesterday, claiming they were at one of a registration centre where the second voter ID card issued had serial number of 16 instead of 2; so it means the equipment had been used to register numbers 3 to 15 before yesterday.
So a call was placed to Mr Griffiths, the ndc director of IT and he explained to them that that's exactly how the system has been programmed.
Now, these are a bunch of clowns with no intellect to differentiate between their very nostrils and backholes where the sun never shines, yet, they're seeking to assume the reigns of governance of our dear nation.
TOFIAKWAAAAA!!!!
Newton-Offei Justice Abeeku
email: [email protected]