Easing The Covid Restrictions-The Case Of A Street, 'Trotro' Pupil; A Fight In Futility?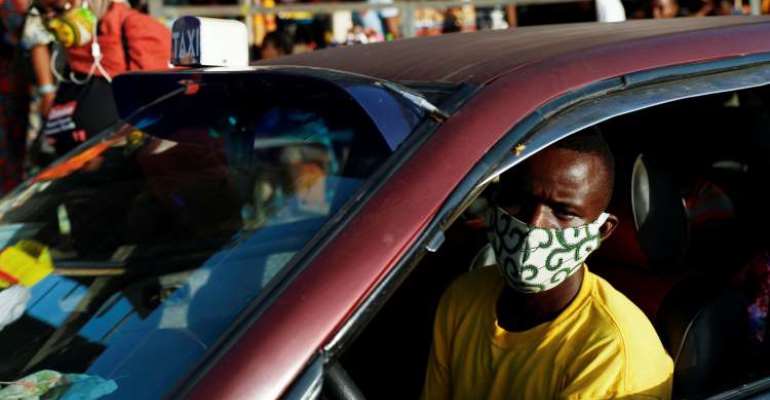 In his 9th in the series of addresses on government's measures on the COVID-19 pandemic in Ghana, the President of the Republic, H.E. Nana Addo Dankwa Akufo-Addo, announced a phased approach to easing restrictions in the various sectors of the Ghanaian economy.
Included in the above is the Educational sub-sector, consisting of final year university undergraduates, final year SHS and form 2 gold track students, and JHS 3 pupils. Therefore, on the 15th, 22nd and 29th June, the University's final years, SHS students and those of JHS 3 pupils, reported to school respectively.
I do not, by this article, seek to analyze whether the easing of restrictions is good or not. I leave that to the politicians and the experts to grapple with. My passionate concern is very simple and nationalistic.
On the day of resumption of school by our JHS 3 pupils, I particularly came across some particularly scary scenes, as I returned from work to Madina, in my usual mode of transportation - the ' trotro' cab. These scenes really struck me and got me thinking about this whole issue of easing restrictions.
I must admit that I saw a pocket of pupils, wearing locally made-white cloth nose masks, with the coat of arms embossed on them neatly. A look at these nose masks immediately leaves one in no doubt that they have been provided by the government as announced by the president of the Republic. I was happy for the pupils and jealously yearned for one. Thanks to the president for honouring this promise made to our schools.
However, moving in public transport from East Legon to Madina, I saw a greater number of pupils who had closed from school walking in town with no face masks. In fact, these scenes immediately got me thinking deeply. Are these not the same pupils that the government is seeking to protect from this deadly virus? Then I wondered why few pupils were wearing nose masks and a host of them not?
Another thing that shocked me was that these no-face-mask-wearing pupils were walking in town, in groups of not less than 5, chatting and cared less about the social distancing protocols, which showed clearly that the sensitization sessions, by teachers and headteachers, as instructed by the president, might have not been done or worse had fallen on deaf ears.
Ironically, most of these no-face-mask-wearing pupils that I saw were either holding their nose masks in their hands, or had pulled them to their cheeks. This is a serious and an unpalatable development because it is an open secret that the virus is usually spread at places where there are crowds. What will become of these pupils, walking unconcernedly in town, without nose masks?
For most of the pupils not having or not wearing nose masks, I know one will argue that it was the first day and was difficult for the government's consignment to have reached all the schools by then. I totally agree with such an assertion except to add that couldn't parents had purchased just a nose mask for their wards?
I may not be wrong at all to say that the issue of pupils' adherence to the COVID safety protocols is directly proportional to pupils' level of discipline. This is because almost all the pupils I saw in town, still wearing their nose masks, were private school pupils, who are noted for their strong discipline inculcation by their schools. I urge our public school managers and teachers to be firmer on this one to avert a disaster-in-waiting.
I know that most parents will agree with me that school pupils should be that last group of persons, to toil with their lives, by walking especially in town, unmasked. I strongly believe that they should be made to mask up at all times and places. They are the future of our dear country.
What can be done to protect our students, especially the JHS 3 pupils, as they prepare to write their final exams?
As suggested by the president of the Republic, I believe there should be daily talks and sensitization in our schools on the COVID pandemic. We should let the pupils know their roles in ensuring their continuous survival. They should be encouraged and persuaded to abide by the protocols effectively and at all times and places. This will help to limit or fully prevent mass outbreaks in our schools.
Following from the above, school managers must insist on strict mask-wearing by pupils especially in schools and town for those who trek home from school. Teachers should be sure to deal with pupils who are found in town, not wearing face masks or not practicing any of the protocols. Moreover, I believe that the Ghana Police Service can be brought in to particularly discipline school pupils, who are seen in town, unmasked. This will ensure complete compliance.
Also, the role of parents in this, cannot be skipped. Parents are the first point of call of these pupils. They should therefore educate their children on the dangers they will pose to their families, in case of contraction of this deadly virus. Parents must also ensure and enforce full compliance to the protocols, by their children.
We cannot afford to lose our guards. The government cannot singlehandedly ensure our safety. The onus is on all stakeholders in our education sector. Parents cannot be left out. Pupils should also be each others' keeper in this fight. This is because if one pupil carelessly contracts the virus, the family may be infected, and his or her friends, then teachers will also be next in line, making our national efforts futile.
NANA OSEI BOATENG
(POLITICAL SCIENTIST, BROADCASTER, WRITER, EDUCATOR)