Voter Registration: Registrants Defy Social Distancing At Ho Leprosarium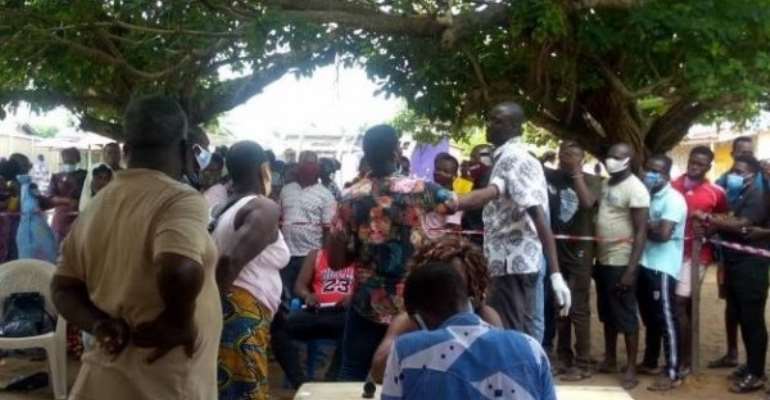 People who thronged the Local Authority School Centre at Ho Leprosariumo to register have become adamant to advice on the need to maintaining physical distancing.
The Ghana News Agency observed that if social distancing was problematic on day one then day two was worse with participants unyielding.
Another observation was the pulling down of masks to speak while the people continued to congregate.
Ms Belinda Kwame-Dorvi, a Registration Officer at the Centre, said the people continued to defy all elements to ensure their safety.
She disclosed that the attempt by the security officer on duty to make them form queues in an orderly manner on three occasions proved futile.
Ms Linda Asase and Mr Daniel Sulley, representatives of the New Patriotic Party and the National Democratic Congress, respectively, corroborated the anomaly, which was hampering the smooth running of the exercise and expressed the hope that it would get better.
The Centre, however, registered some 40 applicants and issued them with cards at the time of GNA's visit at 0930 hours.
Meanwhile, at the close of day one, a total of 90 applicants had received their new voter ID cards.
---GNA